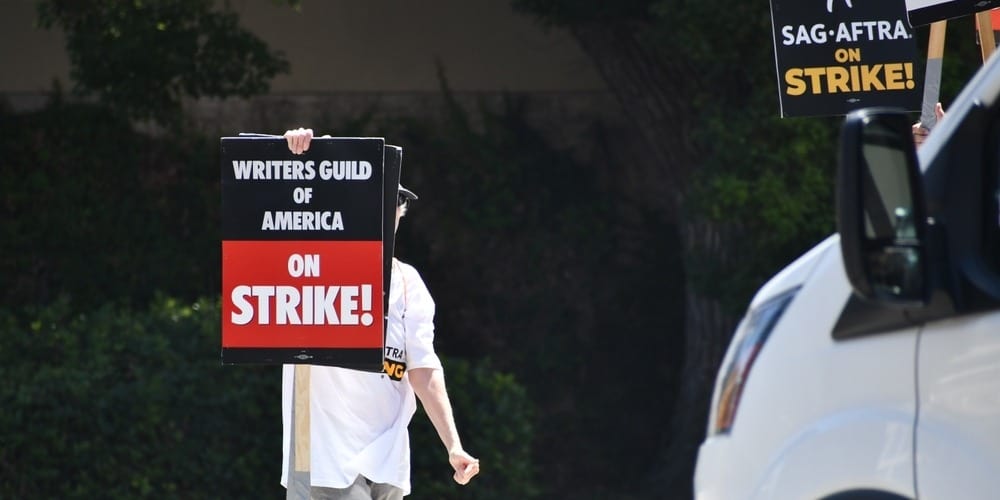 This isn't the first time Hollywood's writers and actors have gone on strike, but it's the first time they've gone on strike together since 1960. Negotiations for better pay and working conditions are now accompanied by concerns about streaming residuals and the use of AI. In this guide, we answer TV viewers' and streaming fans' burning questions about whether you should boycott streaming services and all other things related to the ongoing strikes.
Who Are the WGA and SAG-AFTRA, and When Did They Go on Strike?
The Writers Guild of America (WGA) and the Screen Actors Guild – American Federation of Television and Radio Artists (SAG-AFTRA) are interrupting production on film and TV due to disagreements during contract negotiations with the Alliance of Motion Picture and Television Producers (AMPTP). The WGA exists to protect media writers responsible for TV, film, radio, and news. SAG-AFTRA is a union representing the actors that bring many beloved characters to life in TV and film.
The WGA, which is split into East and West unions, went on strike in May this year after several weeks of contract negotiations with the AMPTP failed to produce a new work agreement. Production in Hollywood continued on some projects for a bit, but it didn't last. Before long, SAG-AFTRA members, also unhappy with the status of their negotiations, picked up their picket signs and joined the writers on strike, marking July 14 as the day both unions came together for the first time in over 60 years to protest side by side.
Why Are the Writers and Actors Unions on Strike?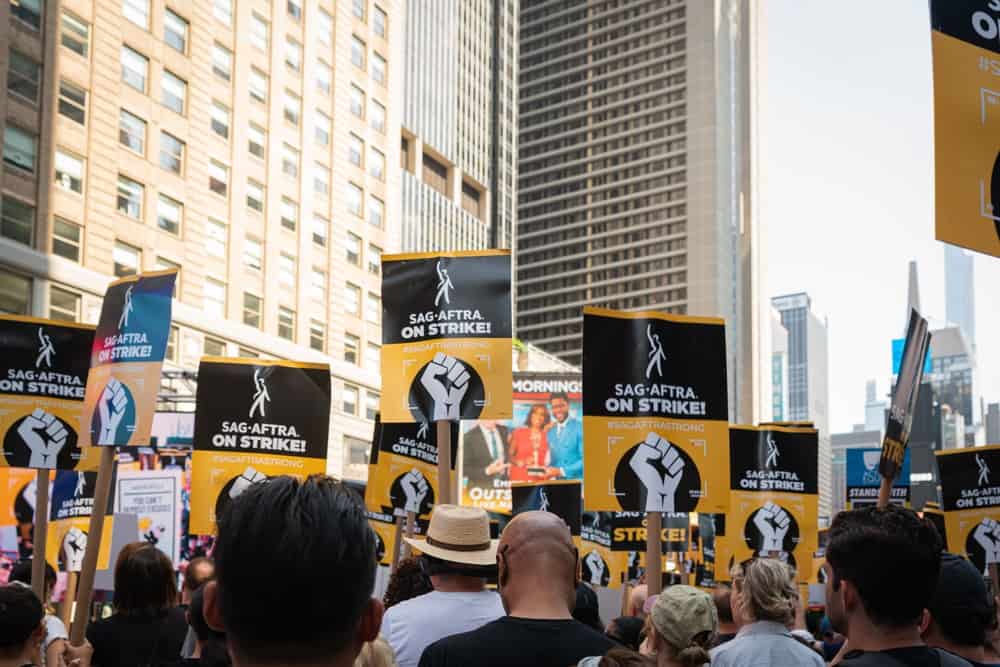 Every three years, the WGA, SAG-AFTRA, and the AMPTP negotiate the standing of the Minimum Basic Agreement (MBA) to ensure that the work by WGA writers and SAG-AFTRA media artists is fairly compensated and protected. With both sides unable to reach a new agreement, the contracts between the unions and the AMPTP expired — at which time members of the respective unions took to the streets in protest and the strike began.
The key elements headlining the discussion include improvements to residual payments, job security regarding the application of AI, and increased pay to accommodate the fluctuating landscape of streaming. The AMPTP argues that the unions' proposed percentage increase in base pay and residuals is drastic, while members of the unions argue the same remains about the studios' decrease in available work.
How Are Streamers Involved?
The AMPTP represents and protects studios similarly to how the WGA and SAG-AFTRA protect their writers and actors. Household streaming services and studios in the AMPTP trade association include Netflix, Amazon Prime, Apple TV Plus, Disney (Disney Plus), Comcast (Hulu), Warner Bros. Discovery (Max), NBCUniversal (Peacock), Paramount (Paramount Plus), and Sony. The advent of streaming shifted the way studios produce and release entertainment for TV — shortening season run-times and limiting writers' involvement on set. These changes resulted in less pay, forcing writers and actors to seek even more work in an already saturated and heavily competitive market.
Streaming, as accessible and convenient as it may be for consuming film and TV, has both short-term and long-term issues for everybody involved in production. As TV show seasons run shorter, the time between writing for consecutive ones increases — leaving writers struggling to find consistent work to support themselves. Instead of paying for every broadcast of a rerun, studios are now paying an upfront licensing fee to stream episodes exclusively through their service, which means actors are left with a fraction of the residuals they used to make.
Should I Stop Streaming TV Shows and Movies and Cancel My Subscriptions?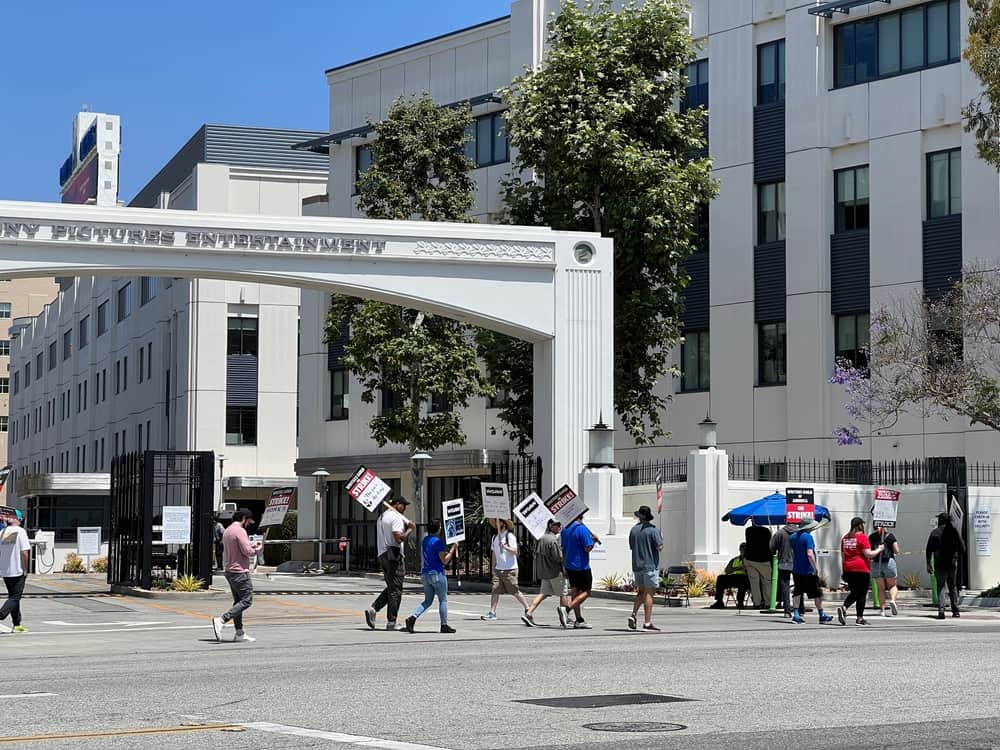 No. SAG-AFTRA is not explicitly condemning streaming during the strike. Due to the competitive nature of ratings and view counts, boycotting these services could ultimately harm the writers and actors involved. Viewership must keep up to show demand. If nothing else, it's a testament to the value those in the industry consistently deliver. You can continue to enjoy your favorite series without worrying about crossing the virtual picket line.
Can Streamers Keep Making New Shows?
Without writers and actors, the industry has come to a near-complete halt. But despite most studios shelving their projects due to the work stoppage, some independent studios not affiliated with the AMPTP are allowed to continue production under SAG-AFTRA's interim agreement. For example, A24's "Death of a Unicorn," with Paul Rudd and Jenna Ortega, and Wes Anderson's "The Wonderful Story of Henry Sugar" are still moving forward. Fans of unscripted reality TV need not worry; the strike will not affect games and daytime talk shows. But you'll be waiting a long while before new episodes of, say, "Yellowjackets" can come out.
Filming and production will continue in the U.K. as members of SAG-AFTRA's sister union, Equity, are not permitted to strike per their contract. Members of both unions may still be required to film in the U.K. In fact, shows like "Andor" on Disney Plus will see production through to the end despite the writers and actors strike due to this loophole.
Will Streaming Services Run Out of Content?

Already packed with shows and films worth a rewatch or two, streaming services are set for the foreseeable future. Shows being filmed through the Equity loophole and in other countries ("Squid Games" Season 2 is shooting in South Korea, for example) will still make their way to streaming services despite the ongoing strikes. There is hope for new TV programming until mid-2024 thanks to already-produced but unreleased shows, but if negotiations don't come to a close soon, it could mark the end of fresh content beyond that point.
Are the Strikes Hurting the Streamers Financially?

There likely won't be any concrete evidence of the strikes hurting streamers financially while some new content is still getting released. On the contrary, studios are saving money right now by not paying for ongoing production. Netflix's user numbers seem to be better than usual, though it's unlikely there's a correlation between subscriber numbers and the strike just yet. A recent increase in the company's profit is primarily due to Netflix's crackdown on shared passwords this year.
The biggest hit to streamers will likely come from SAG-AFTRA's restrictions blocking actors from engaging in promotional work for upcoming films and TV shows. Weak marketing can often make or break a movie on opening weekend. It can also lead to low viewership for new TV series, likely resulting in cancellation. If stars aren't willing to participate in marketing initiatives, it could eventually hurt the streamers' bottom line.
When Will the Strikes End?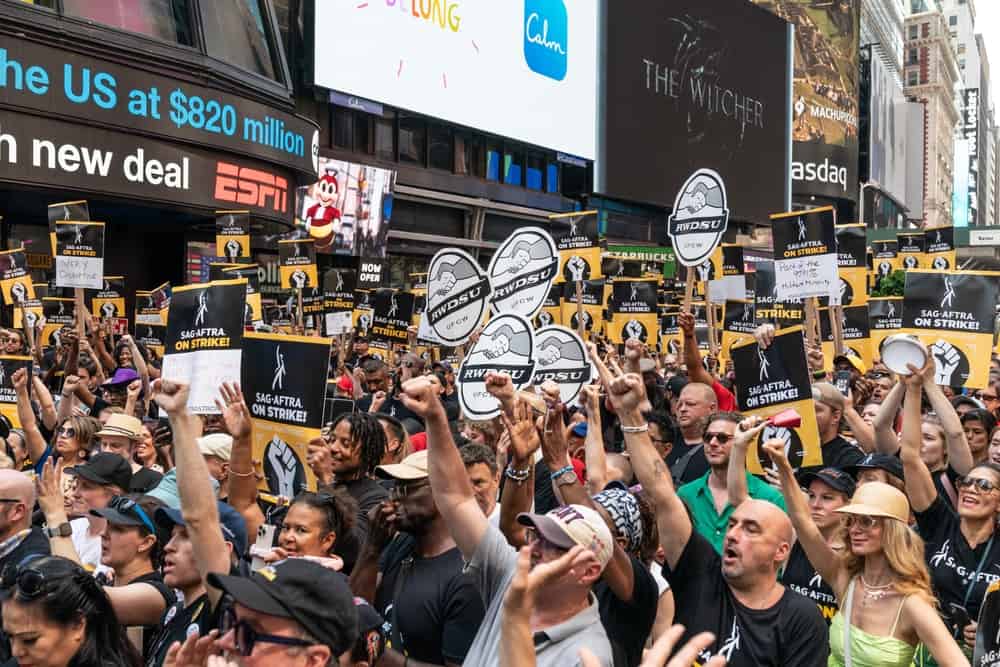 The WGA and SAG-AFTRA have set major proposals and even bigger demands without any intention of compromising on more than they already have. In response, the AMPTP has reiterated that their counteroffers are fair enough. Due to the sizable gap between the unions' demands and the AMPTP's counteroffers, one side must make a significant concession (or two or three) before an agreement can be reached with either union. The precursor to this dual strike, back in 1960, lasted about 150 days. If that's any indication, these strikes are far from over.