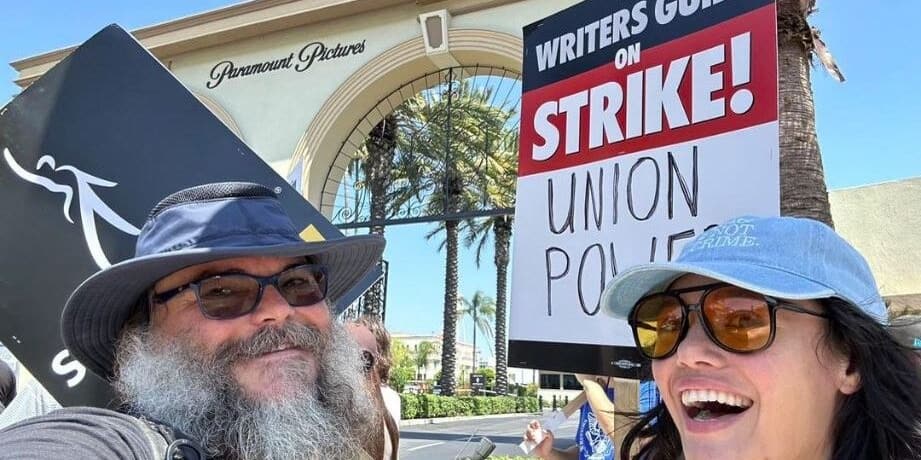 Aside from Barbenheimer, the biggest entertainment news currently making headlines is the Hollywood strikes. Both the Writers Guild of America (WGA) and Screen Actors Guild – American Federation of Television and Radio Artists (SAG-AFTRA) are on strike, bringing a halt to production and promotion across the film and TV industries. Companies with streaming services, represented by the Alliance of Motion Picture and Television Producers (AMPTP), are at the center of the conversation. Let's explore how these media conglomerates and their streaming platforms are affected by the strikes.
About the Hollywood Strikes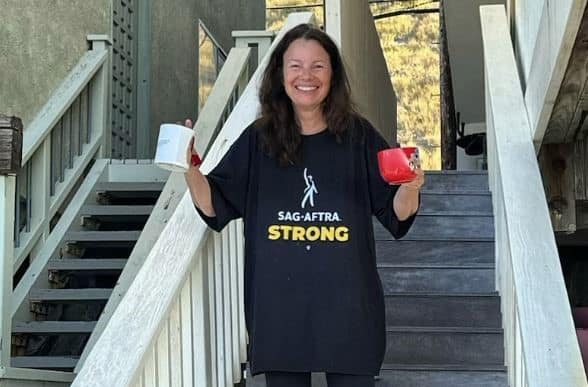 The WGA got the ball rolling on May 2 this year when they went on strike after failing to reach a new contractual agreement with the AMPTP. The union was fighting to improve working conditions and increase compensation packages. They also sought to address concerns over the use of AI in writing, which could threaten their jobs.
Two months after the WGA went on strike, SAG-AFTRA joined them. Similar to the WGA, the actors have been fighting for better compensation, specifically as it relates to streaming services and residuals. SAG-AFTRA is concerned about AI as well, as the studios have alluded to using the technology to adopt the likeness and image of performers and repurpose it for as long as they see fit and however they see fit.
With the unions rejecting the AMPTP's contract offers due to these and other outstanding issues, the WGA and SAG-AFTRA issued strike orders for their respective memberships. Since then, writers and actors have been hitting the streets in New York and Los Angeles to protest against the studios and streamers.
The Fight Against Streamers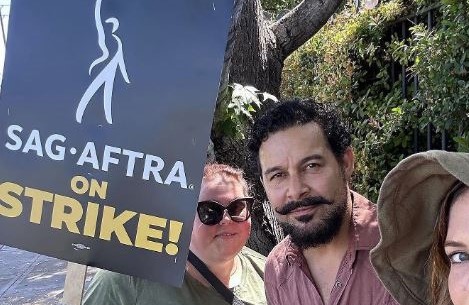 A central issue behind the strikes relates to residuals, a pay structure that was determined — coincidentally — the last time the WGA and SAG-AFTRA were on strike together in 1960. Negotiated by the unions, residuals are payments made over the long term to those who worked on films and TV shows. Historically, those in the entertainment industry, such as actors and writers, are compensated each time a show is aired on broadcast or cable TV, or when an individual purchases a DVD, Blu-ray disc or, in the past, a VHS tape.
Because streaming services are still relatively new, professionals who created content 10 or more years ago don't have streaming residuals negotiated as part of their contracts. While these streaming companies, such as Netflix, do pay residuals for streaming programming, the comparative dollars are significantly lower than for traditional TV. Entertainment professionals used to be able to live off residual checks but now receive payouts that are mere pennies.
Aside from the low residuals impacting their personal finances, if actors aren't able to earn enough money within a yearlong period, they're at risk of losing their health insurance through the union. Members must earn more than $26,000 annually to meet the minimum eligibility requirement. While that isn't an issue for A-list stars, the majority of actors struggle to make enough money to qualify, and they argue the studios are to blame for the low pay and meager residuals.
A lack of money in the streamers' and their parent companies' coffers is not the cause for these low residuals. In fact, Warner Brothers Discovery (which owns Max), Paramount (which owns Paramount Plus), and the like can afford to increase residuals, but the striking unions assert that such money is being allocated to studio higher-ups for huge paydays rather than trickling down to actors, writers, and other behind-the-scenes crew members.
Strike Impacts on Streaming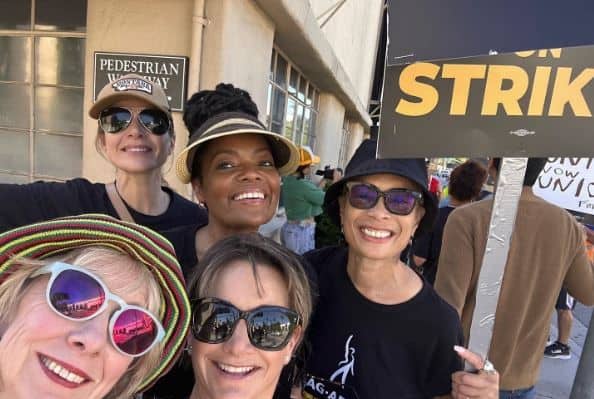 The biggest impact streamers are facing due to the strikes is a pause in production. Whether it's writing or filming, productions relying on WGA or SAG-AFTRA members cannot move forward, which means producing new content is on the back burner unless a waiver is granted by the unions. While this has a larger impact on broadcast and cable TV (and is the reason why our summer and fall TV schedules are filled with a lot more reality shows than usual), streaming services are still feeling the consequences of this production delay. However, streaming services often have stockpiles of completed content ready to release, so they may strategically roll out new programs at a different pace to account for halted production.
Despite streaming services being a huge reason these unions are on strike, some of the companies behind them aren't yet seeing an impact on their bottom line. Netflix, for example, has had an unexpected boost in profits since the work stoppage. While some of this is attributed to Netflix cracking down on password sharing, some increased revenue could be due to audiences seeking offerings found in streaming libraries as options for fresh programming dwindle.
As for other streamers, it may be too soon to tell if the strikes will have a lasting impact on profits, but they may be hurt by actors no longer being able to do publicity for various projects. So even if Paramount Plus, for example, has a new series in the can and is ready to launch, the streamer's marketing opportunities are limited, with fancy premieres and cast interviews out of the question. Some studios are already shuffling movie release dates, and September's Emmy Awards — a prime opportunity for the streamers to celebrate and promote their shows — have been postponed.
Boycotting Streaming Services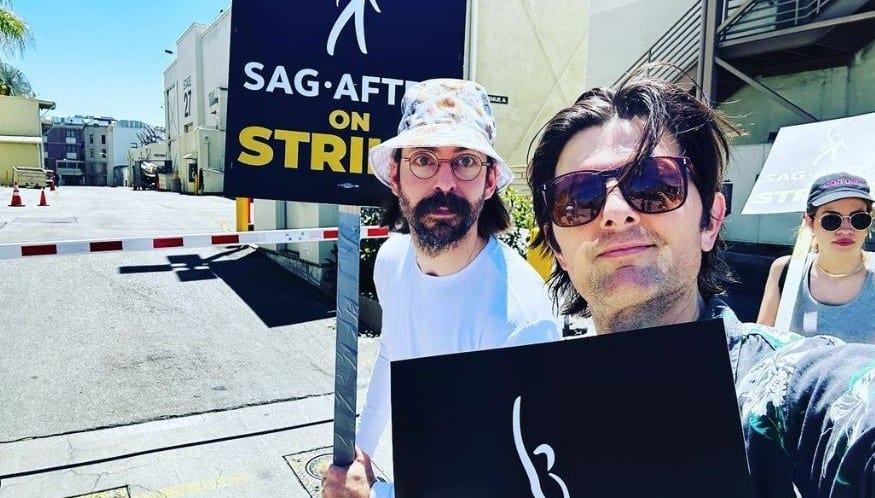 With many consumers supportive of the strikes, some are wondering if it's wise to boycott streaming services in solidarity with the WGA and SAG-AFTRA. At this time, the unions have explicitly shared that a boycott is not necessary and have actually recommended against boycotting.
Some members of the guilds have argued that continuing to stream content helps build their cases for performance-based payment. By continuing to stream your favorite shows, you indicate that these series are in high demand and that the people behind them are worthy of adequate compensation.
If you are looking to support the unions in other ways, posting on social media and donating to community organizations is the best way to do it. The Entertainment Community Fund is a nonprofit organization that provides funding to entertainment workers who may be struggling financially. These funds extend beyond actors and writers and are used for crew members as well, who are also suffering from the contract impasse.