If you visited this page prior to Disney Plus's release, you found a combination of preview and review that used what we knew about Disney Plus back then to speculate about its future. But we promised an update, and now we're delivering. We've spent the days since Disney Plus's release meticulously putting it through its paces on different platforms in order to put together this comprehensive Disney Plus review. So what did we find? You'll have to read our Disney Plus review to find out.
User experience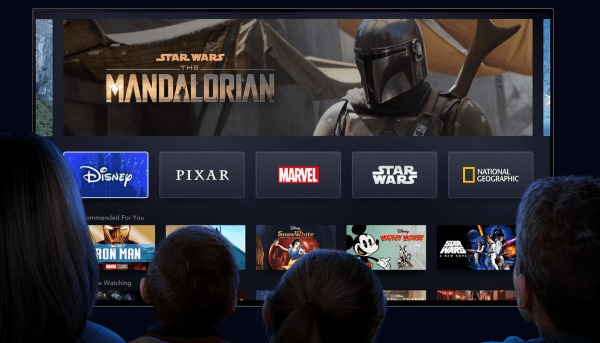 It's a breeze to sign up for Disney Plus. Just start a free trial on Disney Plus's website and then log in on whatever device you'd like to stream on. You can also sign up through Roku or another platform — though I wouldn't recommend that right now, for reasons that we'll cover in just a moment.
On my first visit to Disney Plus' app, I made a username and chose an icon. Or, at least, that's what was supposed to happen — but my app (on Roku) was having trouble. I got the username down eventually, but the app would not load the icon options, so I was stuck with the generic old-school Mickey Mouse that the app defaulted to. (Later, after the first-day rush, I was able to change my icon. Disney fans will be happy to know that there are a ton of options.)
With my account created, I decided to check out Disney Plus' app on other platforms. I ran into trouble there. Signing up for Disney Plus may be easy, but getting your account straight on multiple platforms is a little tougher. If you sign up through a platform like Roku and then try to sign in on another device, you might run into issues. I did; judging by what I saw on social media, I wasn't the only one. The issue was worked out eventually, though, and I was in.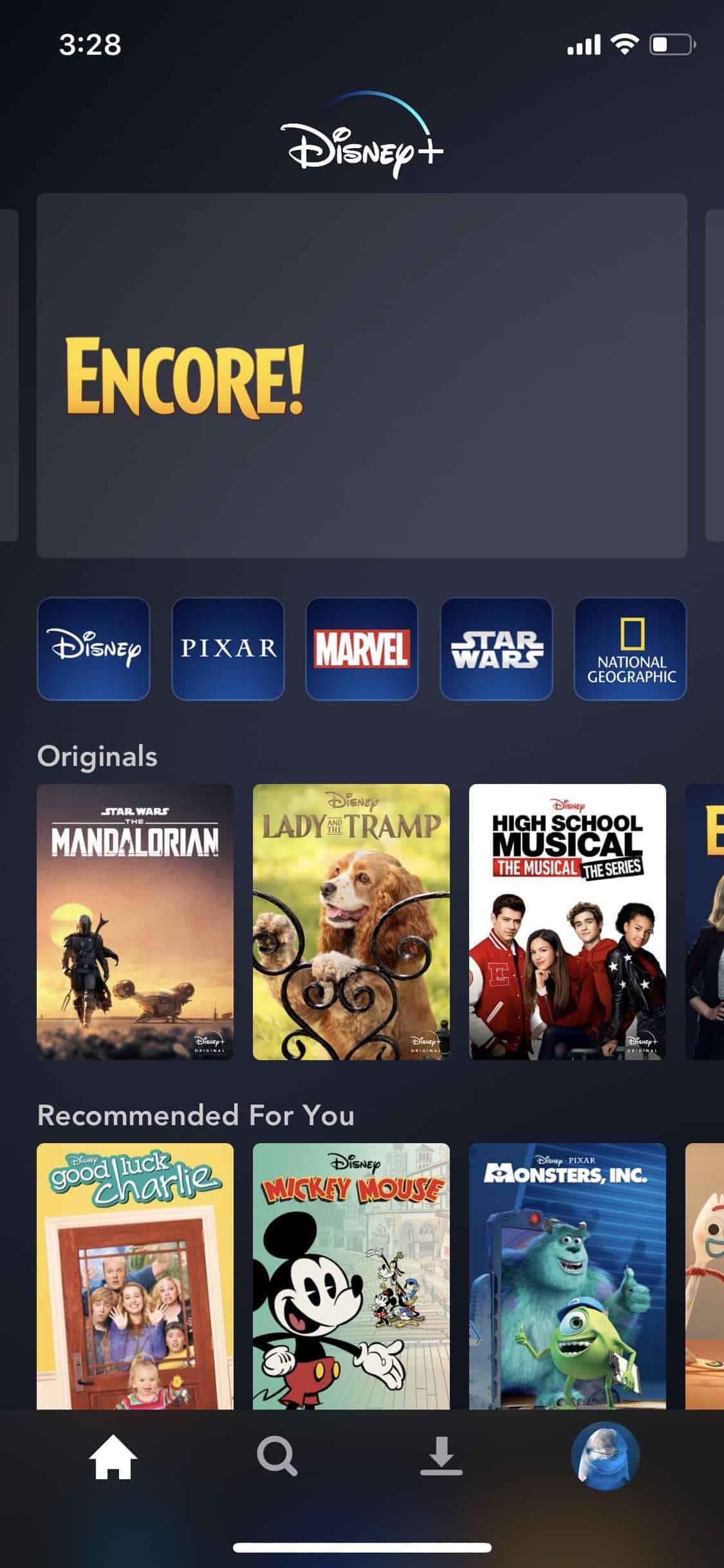 Disney Plus' app features titles in rows, much like Netflix. But it adds a few content discovery features that are welcome. The bad news is that Disney Plus, like most streaming services these days, seems pretty convinced that its users don't care about being able to quickly sort titles by genre or other obvious factors. But Disney Plus does offer a few big shortcut buttons that will direct users to pages full of content from one of Disney's big brands. There's a "Star Wars" button that will send users to a page of Star Wars options, a Marvel button that leads to a Marvel Studios page, and so on. Content is still broken down into rows within those specific pages. It was also possible to sort content into "originals," "movies," and "series," as well as to explore themed "collections," via the Search page — which also, of course, allows users to search.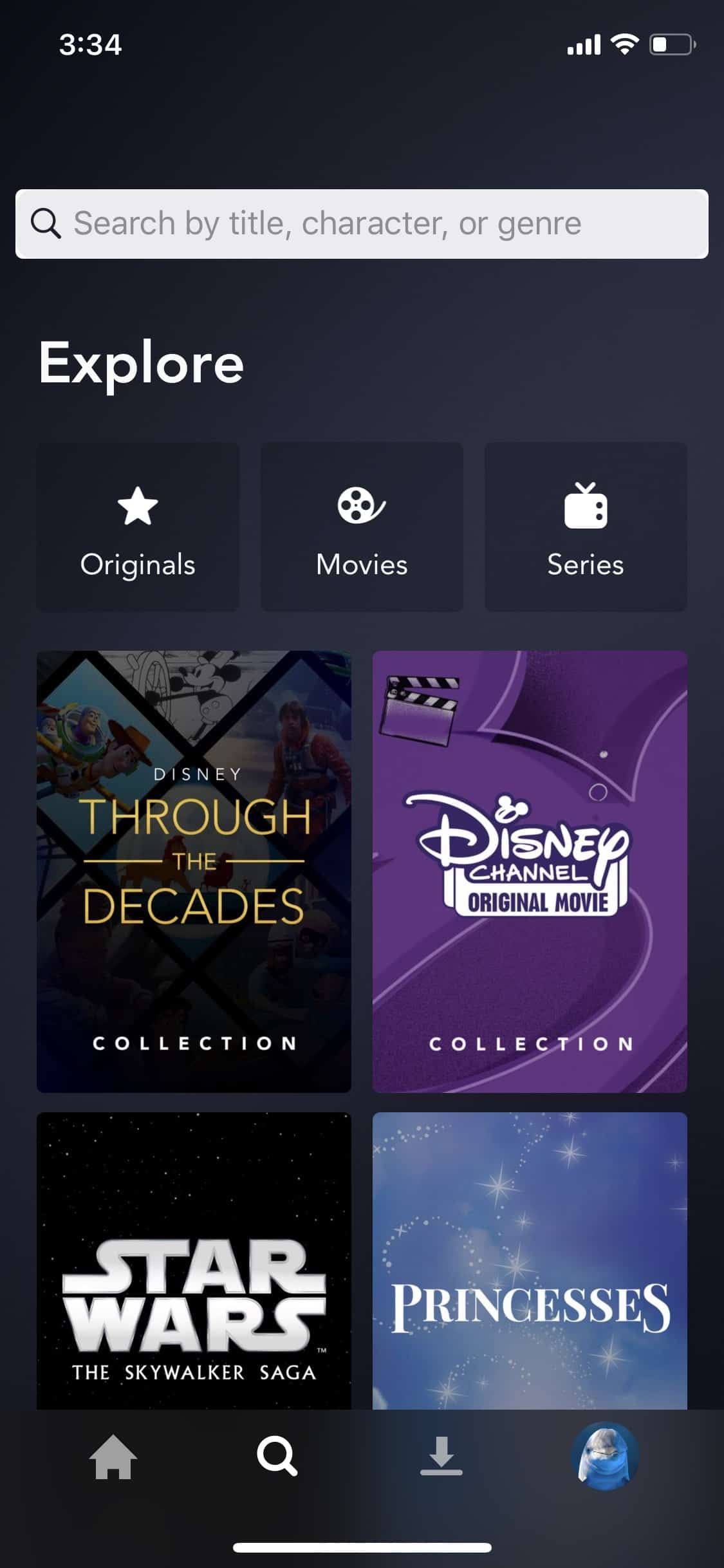 The app was well-designed, but not always responsive. I didn't experience any streaming issues, but I did experience some serious slowdowns before I started streaming, while I was still choosing what to watch. Disney seems to have done a better job of keeping its streaming smooth than it has of keeping its app experience that way.
There are things worth complaining about here, but no deal-breakers. The Disney Plus app works, and that's enough. Besides, people don't care too much about the app; it's the content that has made Disney Plus such an important arrival.
Content
Content the whole reason that Disney Plus exists. Just as Netflix discovered that creating original content was the most cost-effective way to run a streaming service, so has Disney (among other content creators) discovered that owning its own streaming service would be a smart way to make the most of its content. And Disney didn't just settle for what it already had, either. As a prelude to its big entry into streaming, Disney acquired most of 21st Century Fox's assets in a blockbuster deal. The result is what is inarguably the most impressive stable of media properties on the planet.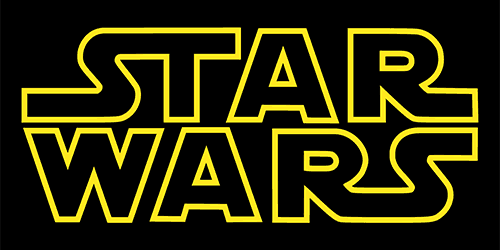 And Disney is making full use of those properties with Disney Plus. Disney Plus is the "forever home" of Disney, Pixar, Marvel Studios, and Star Wars films, Disney told us. On top of that, Disney is releasing some impressive-looking original series and films — including some that make use of those major media properties that the company owns. Disney Plus will be home not only to the Marvel Studios films that have already come out, but also to the new original shows and films that will make up Marvel Studios' "Phase 4" and "Phase 5" (the films will hit theaters first, though). And Star Wars fans will get not just the existing Star Wars films and the "Star Wars: The Clone Wars" animated series, but also new content like Disney Plus original series "The Mandalorian" and, later on, a new season of The Clone Wars.
The Disney Plus library has kept getting better, too. Recent releases like Pixar's "Soul" have proven themselves worthy of their spot in the Disney canon — and their spot in the Disney Plus library, too. Though the release pace isn't as blistering as it is with some of Disney's competitors, the Disney Plus releases have quality on their side. Virtually everything Disney Plus adds is excellent. That's in contrast to mass-producers like Netflix, and reminds me more of the quality-over-quantity approach of Max, another service I love.
All of this makes Disney Plus a must-subscribe service for Marvel fans, Star Wars fans, and Disney fans. Disney Plus's content also makes a strong case to families — Disney is marketing it as a family-friendly streaming service, free of the more serious content that Netflix offers (Disney is keeping that stuff on Hulu) and bursting at the seams with the family fare that Disney built its brand on.
The one negative for Disney Plus on the content side of things is that the service's library is smaller than the one available through Netflix. Of course, Disney Plus is also cheaper than Netflix (more on that later), so perhaps this is to be expected.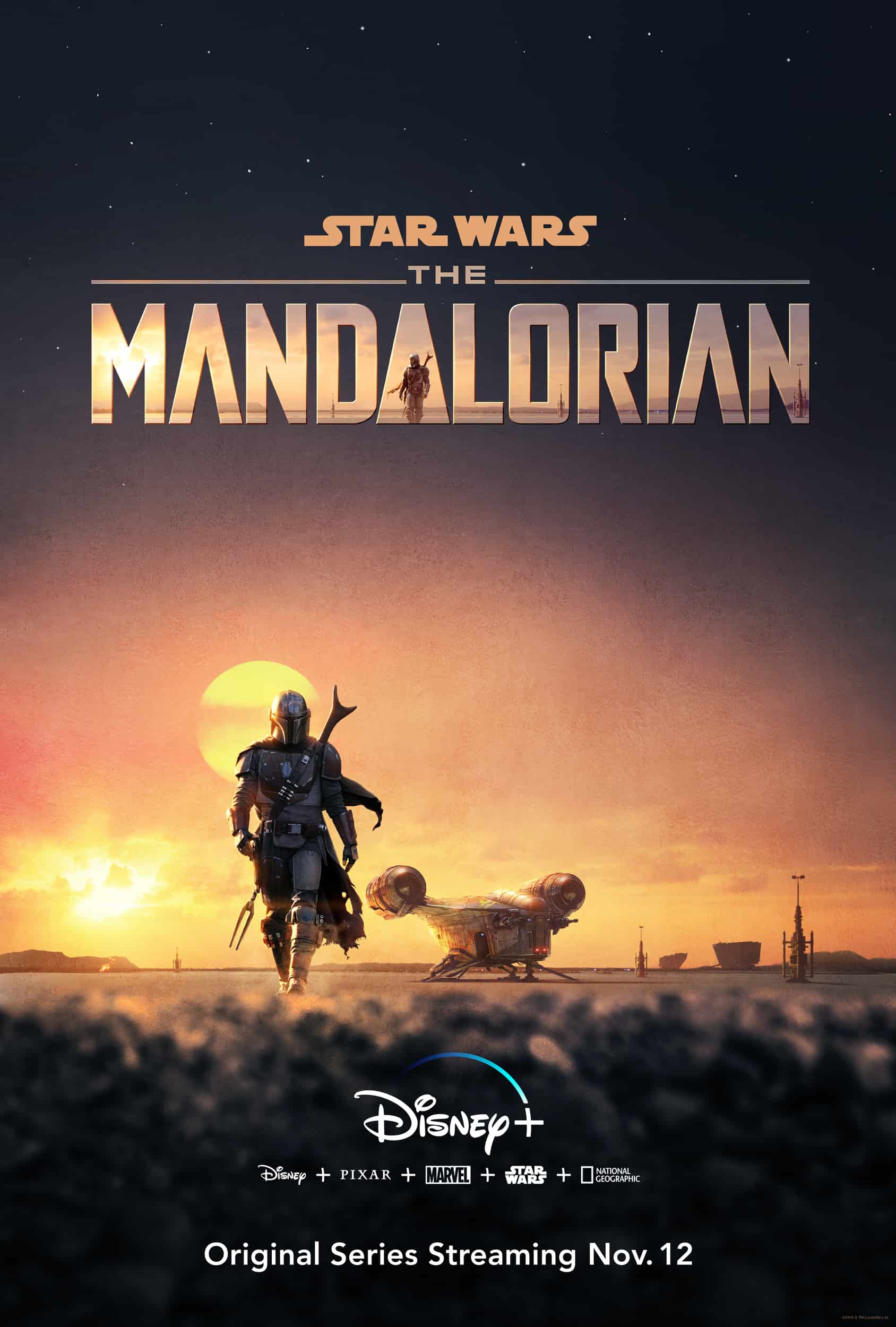 Even with all of its licensed content, Disney needs some hits among its originals to compete in an increasingly fractured streaming marketplace. Good news: The new Disney Plus originals seem pretty solid. "The Mandalorian" hasn't matched the all-time highs of the Star Wars franchise (it's a high bar!), but neither did it come near the notorious lows. It had a bit of a Marvel Studios vibe to it — consistently solid, if not particularly risky. "The Mandalorian" feels as expensive as an HBO show without feeling as daring, but its competence and quality keep it from feeling as uninspiring as many of Netflix's all-too-numerous and all-to-forgettable originals have lately. The sense I get is that Disney Plus will make shows you'll love watching, if not shows that you'll want to revisit in ten years or which shape the future of TV (Star Wars fans, think more along the lines of the consistent and enjoyable "The Force Awakens," rather than the daring and flawed "The Last Jedi"). No company has been better at adapting to the Rotten Tomatoes era than Disney, which seemed to quickly recognize that earning a B or a B+ from every critic — and a 100% on Rotten Tomatoes — would be better than getting three A+s, one F, and a 75%. Their formula is definitely on display in "The Mandalorian." If you like the sort of stuff that Disney has been making for Star Wars and (particularly) Marvel fans for the past few years, then you'll probably dig this, too. And if this is indicative of the quality of Disney Plus' many planned original series, then the future is bright for this streaming service. (By the way, despite my cynical takes on the Rotten Tomatoes era, I really did like "The Mandalorian!")
As some viewers have noted on social media, Disney Plus is not always the most careful steward of the legacy programming it has in its vault. Old episodes of The Simpsons, for instance, have been variously cropped and stretched in order to fit modern widescreen TVs (the series first aired back when 4:3 TVs were the norm). Old-school Mickey Mouse shorts have been cleaned up significantly and lack some of their old analog glow.
Disney Plus' library is smaller than Netflix's, but it's brand-name content makes it a worthy competitor. If there's anything to complain about, it's the fact that Disney Plus' gains have come at Netflix's expense — that the halcyon days of a cheaper Netflix that included just about anything you could want from Disney, Fox, and other media companies are now gone thanks to the arrival of streaming services like Disney Plus and (soon) NBCUniversal's Peacock. A streaming service landscape that has fractured along media-company lines is arguably not the best one for cord cutters. But you can't go home again, as they say, and 2011 Netflix is gone. Here in the real world in 2023, Disney Plus represents a pretty big chunk of content under one roof at a time when that is rare and getting rarer.
Streaming quality
Disney Plus' launch drew a lot of fans — more fans, as it turned out, than Disney was actually prepared for. On launch day, Disney Plus suffered from various glitches that generated social media buzz and a few unflattering headlines.
But a little trouble during huge crushes of traffic is not unusual, and it's not necessarily reflective of how a service will perform on a day-to-day basis. In our trials since launch day, Disney Plus has performed admirably. It has streamed content smoothly and reliably. That includes 4K content, even over a Wi-Fi (as opposed to wired) connection.
Speaking of 4K content, Disney Plus has a fair bit of it, and it's available to every subscriber — there's no Netflix-style hierarchy here. While the 4K content does not comprise every title on Disney Plus, there's a decent amount of it to enjoy, and it's a nice plus for Disney Plus.
Platforms
Disney's platform support was superb from the launch. It almost wasn't: As recently as a week before its big debut, Disney Plus lacked a Fire TV app. But a last-minute deal with Amazon secured the Disney Plus experience for users of that very popular home streaming platform and completed Disney Plus' collection of launch-day apps for major platforms.
As of this writing, Disney Plus is available on Roku, Fire TV, Apple TV, Chromecast, and Android TV. It's also available on iOS and Android mobile devices and, via a web app, on computers. Even video game systems are covered — PlayStation 4 and Xbox One, to be exact (sorry, Nintendo Switch fans).
How much does Disney Plus cost?
Disney Plus' price is one of the aspects of the service that really sets it apart. Rather than tackle Netflix with a service at a similar price point, Disney is undercutting its more established competitor with a cheaper service.
Disney Plus costs $7.99 per month, which is cheaper than Netflix (the cheapest Netflix plan costs nine bucks a month, and the "Standard" plan, which is the most popular, costs $13.99 per month).
And Disney sweetens even that deal by providing its would-be customers with ways to save. If you're willing to pay for a full year upfront, you can get Disney Plus for its annual rate of $79.99, saving yourself about 16 bucks a year. And if you want more than one streaming service from Disney, you can get three of them – Disney Plus, Hulu (the on-demand, with-ads version), and ESPN Plus — as a bundle for $13.99 per month. Perhaps not coincidentally, that's the exact same price as Netflix's most popular plan.
Disney Plus' low cost is a virtue in this space. To be clear, you're not necessarily getting more for your money than you would with Netflix; remember, Disney Plus' library is smaller. But as streaming becomes more fractured, more cord cutters may want to juggle multiple subscriptions. In that world, the leaner and cheaper Disney Plus makes sense simply because of its price point and in spite of any arguments based on prices scaled to content hours. Besides, Disney has an answer for those who want an all-in-one experience at Netflix's price point: The aforementioned Disney Plus, Hulu, and ESPN Plus bundle is perfect for those whose budget expectations are still scaled to Netflix's price.
Verdict
Disney Plus has its flaws, but it overcomes them easily on the strength of its content. That sweet, sweet Disney IP is more than enough reason for fans of franchises like Marvel and Star Wars to come rushing to Disney Plus. Throw in "The Simpsons," classic Disney animated features, and some solid new original programming, and you have a great streaming service — one that costs less than competitors like Netflix, to boot.
If there's anything to complain about here, it's less Disney Plus than it is the streaming landscape in general. The arrival of media companies like Disney in the streaming space is creating a more fractured market, and it's ensuring that media properties stick to their corresponding streaming services out of logical corporate loyalty. With streaming segregated by media company, the biggest media company on the planet has an obvious advantage, and Disney Plus delivers. Disney Plus is an absolutely essential streaming service, but it's okay if that doesn't excite you.
At the end of the day, though, this is the world we're living in. A bunch of different streaming services are vying for our attention and our money. Disney Plus should be among the ones that get yours.