At Cordcutting.com, we believe that everyone should have free access to cord cutting resources. So our experts are constantly researching new technology and sharing the latest news, tips, and trends in the industry. We see it as a privilege and great responsibility to keep our readers informed. That's why we adhere to strict editorial guidelines in all that we do. These guidelines are buttressed by our fact-based, objective, and unbiased reporting.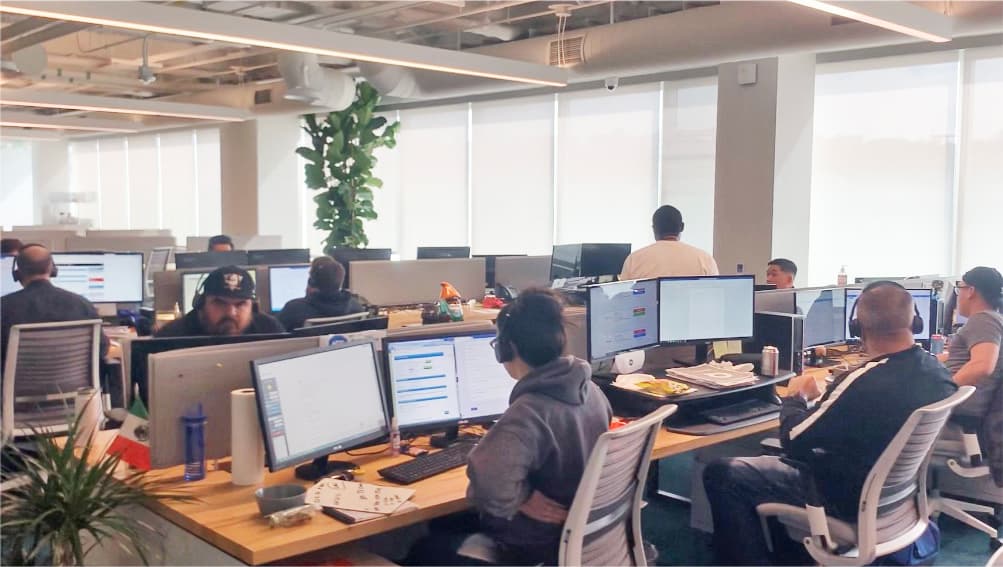 Our Approach
The rich resources we create are the result of hands-on testing of products and services, countless hours of research, and a deep-dive into industry data and trends. We then publish helpful how-to guides, product breakdowns, industry reports, buying guides, news briefs, and more. It's all centered on new and exciting ways to cut the cord, and it's communicated in a way that engages and inspires our readers.
We are not beholden to outside interests. In fact, we only cover topics that we believe will help our growing online community find real solutions and enhance their cord-cutting journey. With this in mind, the research we conduct and the resources we create put people on the path to a more enjoyable and affordable experience. Our mission is to help folks snip the cord in a way that makes sense for their budget and lifestyle.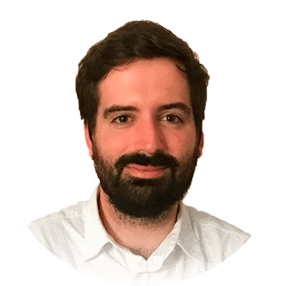 Stephen Lovely Managing Editor – Cutter of Cords
Connect with Stephen:
Examples of Our Research:
The State of Cord Cutting: Cities to Watch in 2020
FCC & net neutrality news and developments
Survey on streaming behaviors for insights/trends
The cost disparity of cable compared to streaming
How-to record over the air TV
A Commitment to Fact-Based Research
There are plenty of so-called resources out there that publish biased content for financial gain. Cordcutting.com is not one of them. We have worked hard over the years to earn our readers' trust, and we would never compromise our position as a credible and authoritative voice for cord-cutters everywhere. As we constantly raise our editorial standards, our readers will continue to walk away with accurate and up-to-date information.
Our Managing Editor, Stephen Lovely, is an expert on innovative technologies for the everyday consumer. He holds a BA in English from Boston College. And he has served in various writing roles that have demanded precision, accuracy, and a high degree of research rigor. Today, he is passionate about connecting people to the resources that will improve their lives. Stephen also leads our editorial team in their efforts to research, fact-check, and publish the best content available in the cord-cutting space.
Our Code of Ethics
Some people might think it's trivial for a cord-cutting company to follow a code of ethics. But considering the digital age we live in, we believe it's now more important than ever to espouse strong ethical principles. After all, we routinely give advice and make recommendations on which products/services are worth purchasing, and which options to overlook as inferior. If we wish to continue on with a clear conscience (and we do), we must remain committed to the following code of ethics.
Our 6 Guiding Ethics:
Honesty
Transparency
Accuracy
Reliability
Trustworthiness
Authoritativeness

Explore and Compare Options
At Cordcutting.com, our editorial efforts converge on a couple of simple yet powerful goals. As mentioned, we want to keep people informed on the latest cord-cutting news and industry trends. But we also aim to help folks explore their options so that they can make better buying decisions. With this in mind, we go to great lengths to create practical resources and buying guides that are insightful and actionable.
Our team spends countless hours creating specialized tools like our TV Streaming Channel Comparison, price comparison charts, and more. We truly believe this is the future of how people will find and consume home entertainment. As a pioneer in this space, we are dedicated to paving the way with helpful guides, resources, and tools so that everyone can explore and compare their options to find the right fit.
We Collaborate with Experts
We often work closely with industry experts throughout our research and publishing process. This collaboration takes on many forms — for instance, sometimes we seek out cutting-edge data, while other times we bring on industry experts for lively Q&A sessions. No matter what it looks like, it's important that we continue to engage with the brightest minds in the cord-cutting space. This willingness to collaborate with other professionals only supports our editorial efforts for the benefit of our community.
A Trustworthy News Source
Thousands of people come to us for breaking news, product announcements, the latest on net neutrality politics, and the like. These newsworthy events are only going to increase into the future. So we're committed to finding these stories and reporting on them with a peerless standard of excellence. What's more, we filter everything through our expert lens, so you get the most accurate information that's fact-based and relevant. We also share our findings in a way that's easy to understand and instills confidence. That's why people from all walks of life trust Cordcutting.com to learn about the latest developments that impacts society and affects them as individuals.
A Free Resource for All
We hold the belief that everyone should have free and unlimited access to our research and resources. So we do not charge readers in any way, shape, or form. Also, in a conscious effort to create a clean and enjoyable user experience, we do not allow any advertisements on our site.
With that said, we must earn revenue if we want to sustainably serve a growing readership well into the future.
Therefore, as explained in our consumer disclosure, we might earn a small affiliate commission when certain links are clicked on or purchased through, and when certain phone numbers are dialed or purchased through. However, this never affects the price you pay. And more importantly, it does not change our editorial approach to the products or services you read about on Cordcutting.com. We would never undermine reader trust by recommending inferior products. Rather, we only favor high-quality solutions that have been shown to improve lives.
Responding to Our Readers
Our company cares about the people in our community. So we always do our best to respond to reader comments and feedback in a respectful and timely manner. Our platform is vibrant and thriving, but we can only do it with the participation of people like you. That's why we encourage folks to engage with our content, write to us with feedback, or simply get in touch to say thanks for what we're doing. We work hard to produce at the level we do, so we always appreciate hearing about the lives we touch.
Also, we learn a lot from our readers. Whether it's new product announcements, tradeshow happenings, or other industry news — our readers are often the first to know about new happenings in the cord-cutting space. Your voice matters, and we are constantly tuning in to improve our editorial process. So we invite you to help support and improve our efforts by reaching out with relevant, newsworthy developments. Read the section below to learn how.
How to Contact Us
Do you want to collaborate on fact-based research and resources? Do you have a question, comment, or concern that we should know about? Whatever it is, we're always happy to hear from readers like you.
Send an email to stephenthomaslovely[at]gmail.com. Or send a letter in the mail to the address listed below.
We look forward to being in touch.

Headquarters
152 West 57th Street, 37th Floor
New York, NY 10019