A beautiful high-end streaming device
Apple TV 4K review
Our Apple TV review kicks off with category-by-category analysis. We'll look at the device and its specs first. Then we'll look at the user experience, streaming quality, and how much the Apple TV 4K costs. We'll wrap things up with our final verdict on the device's quality and value.
The device
Apple is known for its design prowess, and the Apple TV 4K is as attractive a device as you'd expect. It's a simple set-top box-style device that comes with a voice- and touch-enabled remote. Let's take a closer look at it, starting with the unboxing.
Unboxing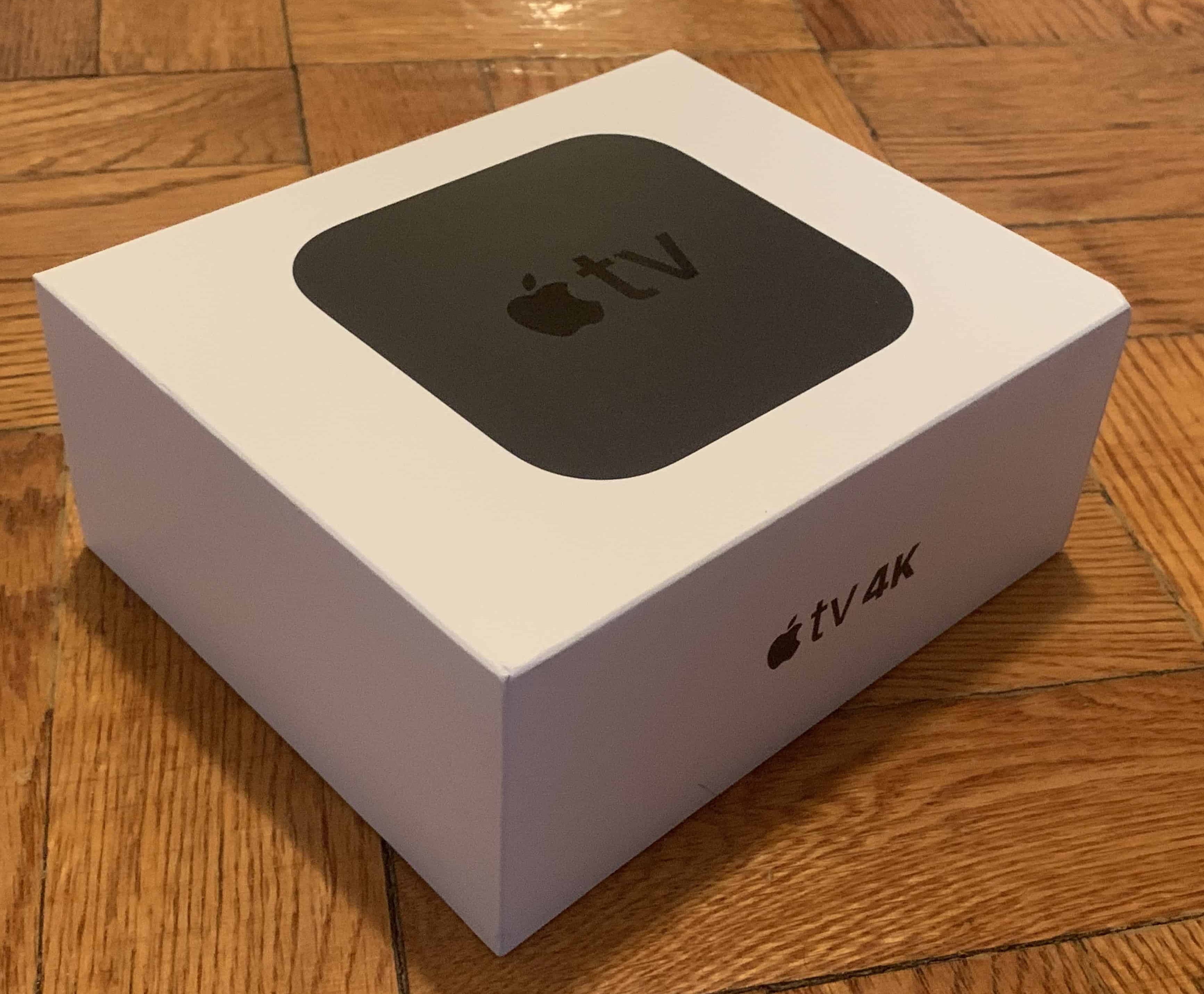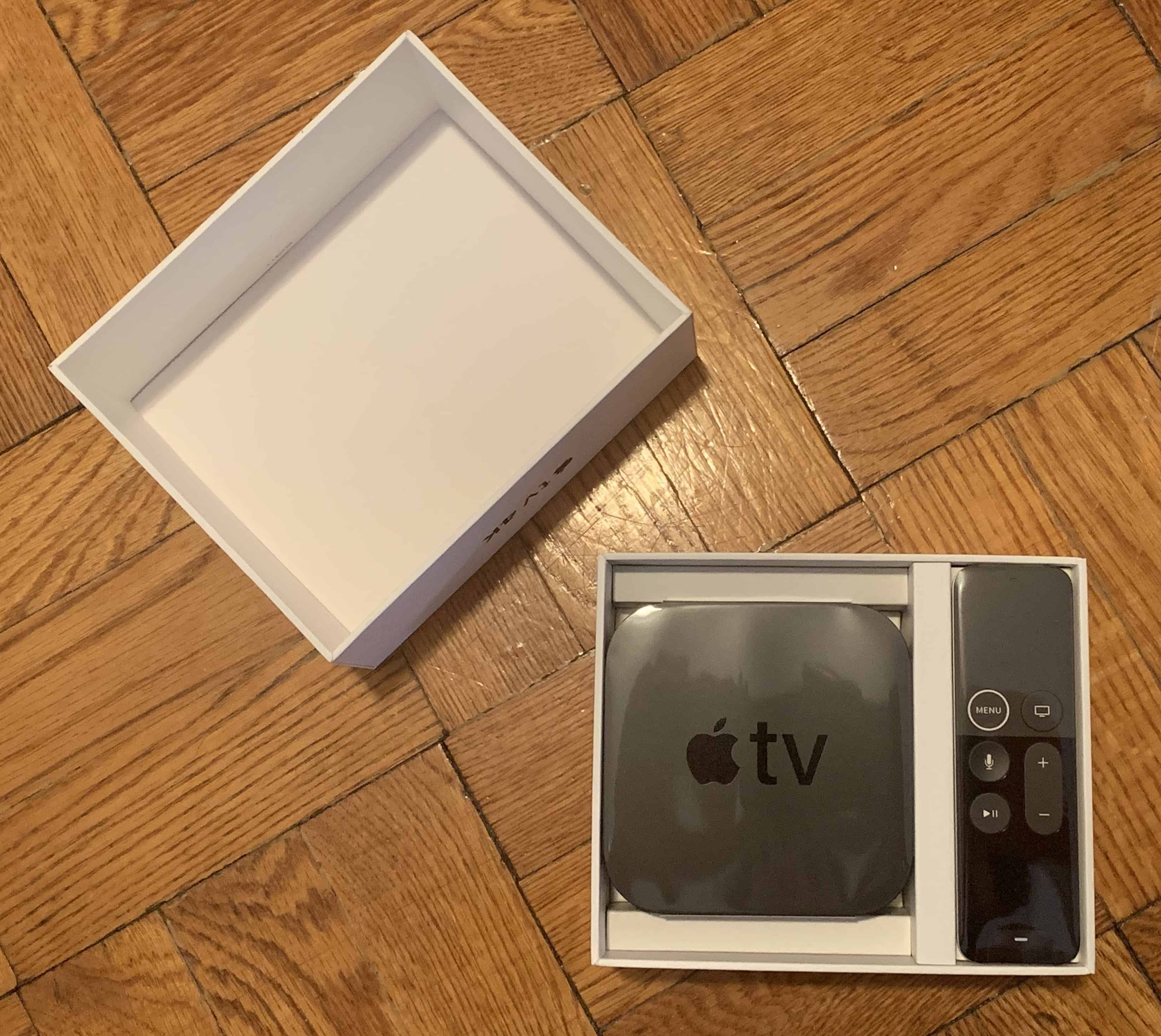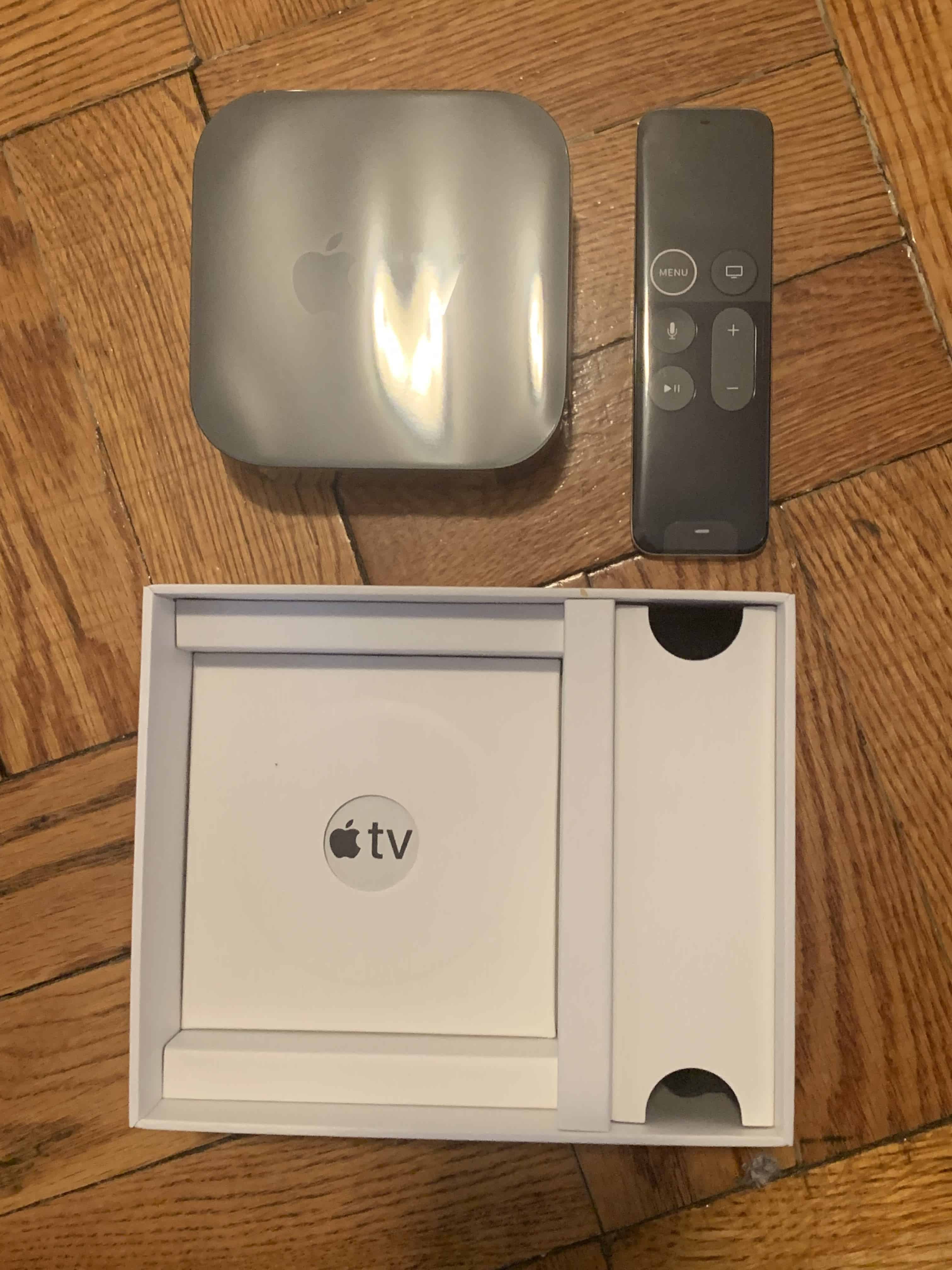 Included in the box are the device itself, the remote, and one of Apple's proprietary lightning cables (the lightning cable is used to charge the remote, though you can't charge it using the device, which has no USB port).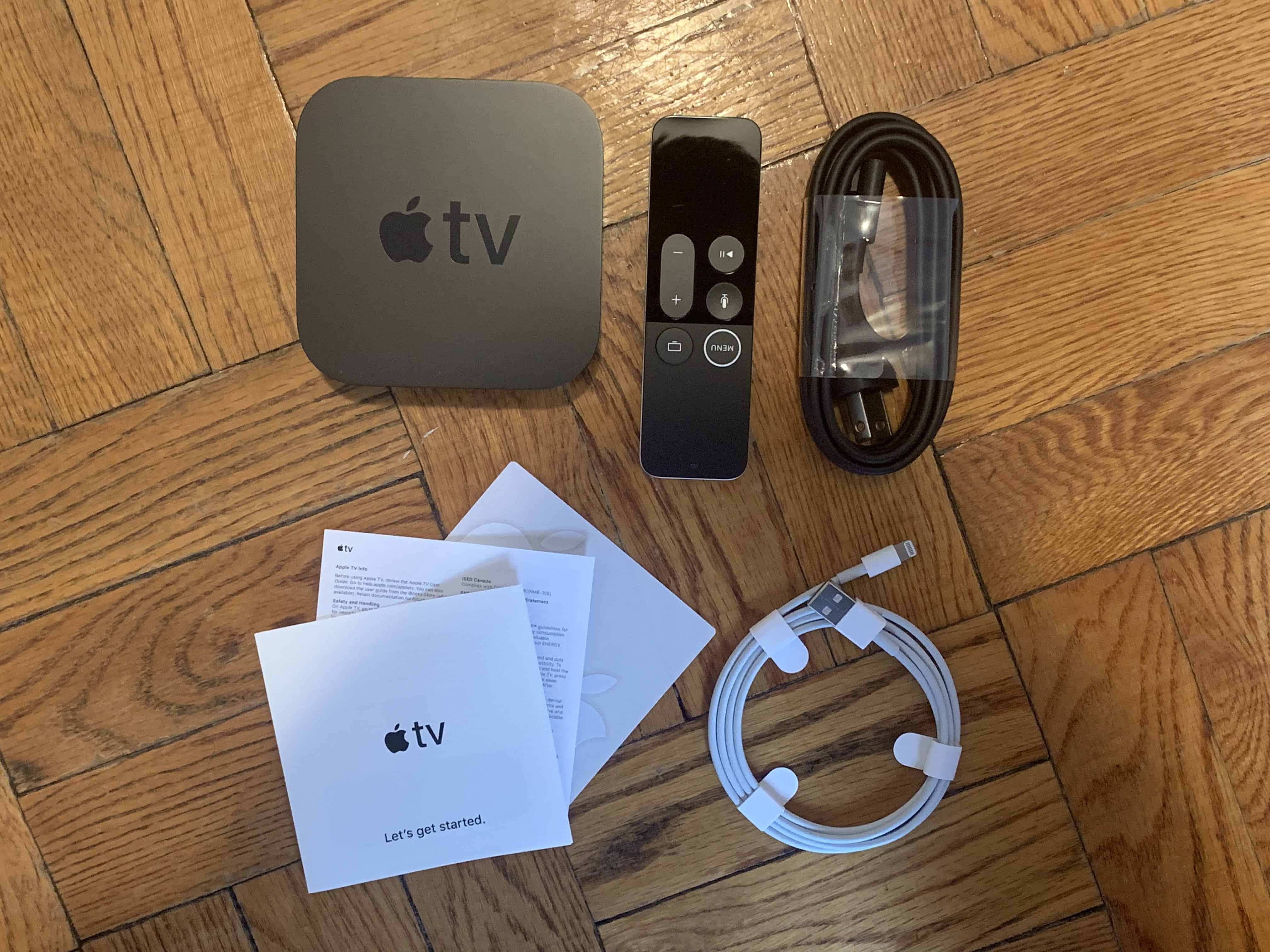 Not included: the HDMI cable that is necessary to connect the Apple TV 4K to a TV. Apple isn't the only streaming device manufacturer that leaves out this little necessity, but it's frustrating nonetheless, especially given the Apple TV 4K's rather high price point. They really couldn't toss in a cheap HDMI cable?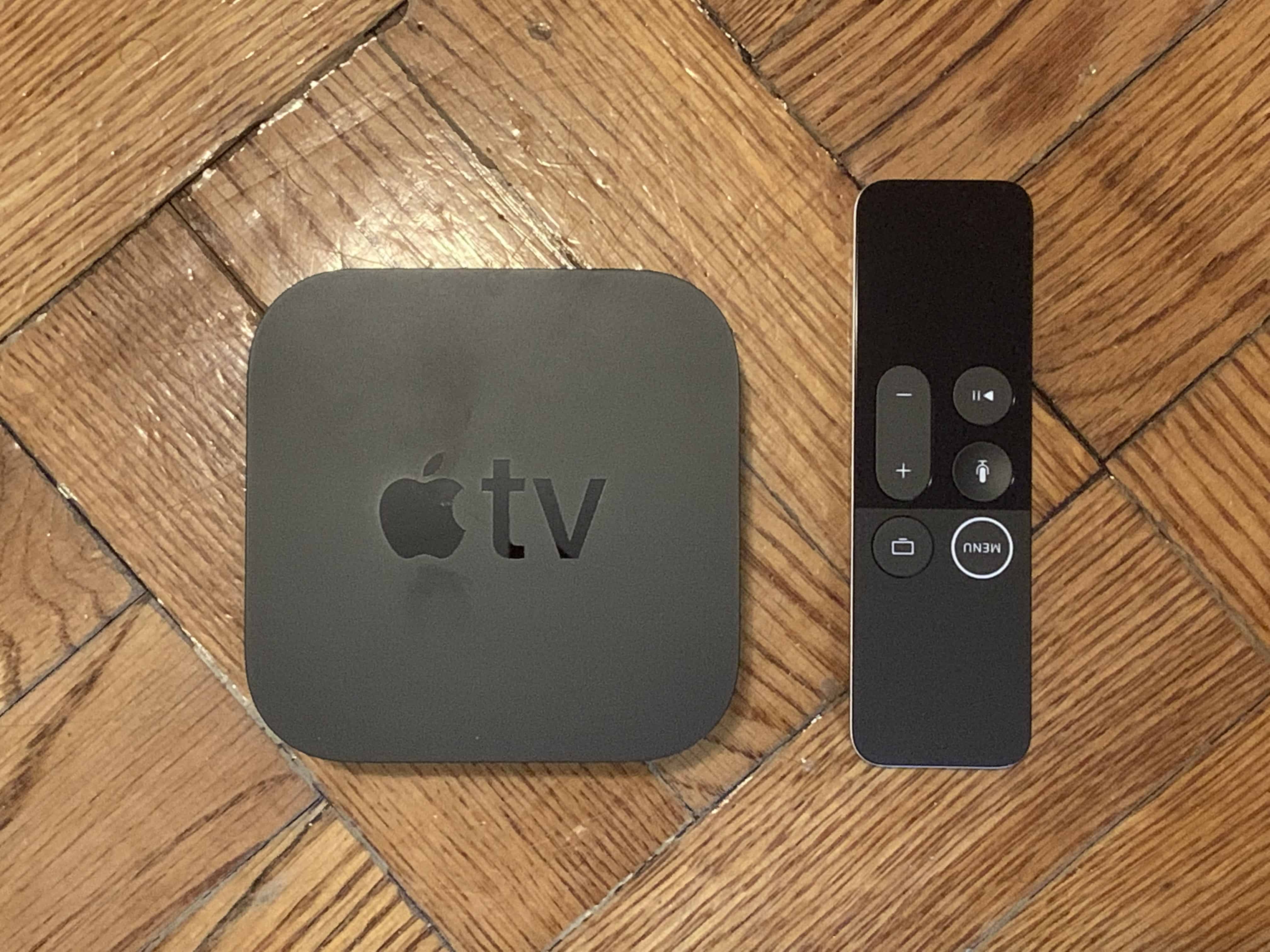 Apple TV 4K specs and more
The Apple TV 4K itself is 3.9 inches on a side with rounded corners. It is 1.4 inches tall. It's all black, but the top has the Apple TV logo in tastefully contrasting smooth and shiny plastic. A circular fan compartment, a bit smaller than the rounded-square shape of the rest of the Apple TV, protrudes slightly from the bottom and lets the device cool off.
Under the hood, the Apple TV 4K is full of impressive stuff. It has a gigabit Ethernet port, Bluetooth 5.0, a 64-bit chip, and more. It is capable of streaming in 4K, of course, and it's also HDR- and Dolby Atmos-ready.
Remote
The remote's Menu button serves as a "back" button within apps. The top-right button is a shortcut to Apple's TV app (more on that app in the next section). The microphone button is, of course, for voice controls, including Siri.
There are no directional buttons on the Apple TV remote: you swipe left, right, up, and down to move around screens. The touch pad portion of the remote also acts as the "OK" button — you can click (not just tap) the whole top bit.
Fancy stuff! It was pretty cool to have a touch pad, but it didn't really do much that a simple directional pad would not have. The touch pad could read changes in direction, but in practice I found it easier to use swipe motions exclusively — it was faster to swipe right and then swipe up, for instance, than to move my thumb right and then up slowly and dramatically enough for the touch pad to figure out I wanted to move over and then up.
The touch pad seemed to be affected by temperature a bit. On a very cold morning in New York, I found the pad to be a bit under-responsive until my place started to warm up. It wasn't a huge deal, but it struck me as a kind of silly thing to have to deal with when a simple Roku-style directional pad would have worked fine. All in all, the touch pad didn't really add much. Its raison d'être, as far as I can tell, is to make the device more high-end and "Apple-y."
The Siri button, on the other hand, added quite a bit to the Apple TV 4K experience — but that's a discussion that fits better in our next section.
User Experience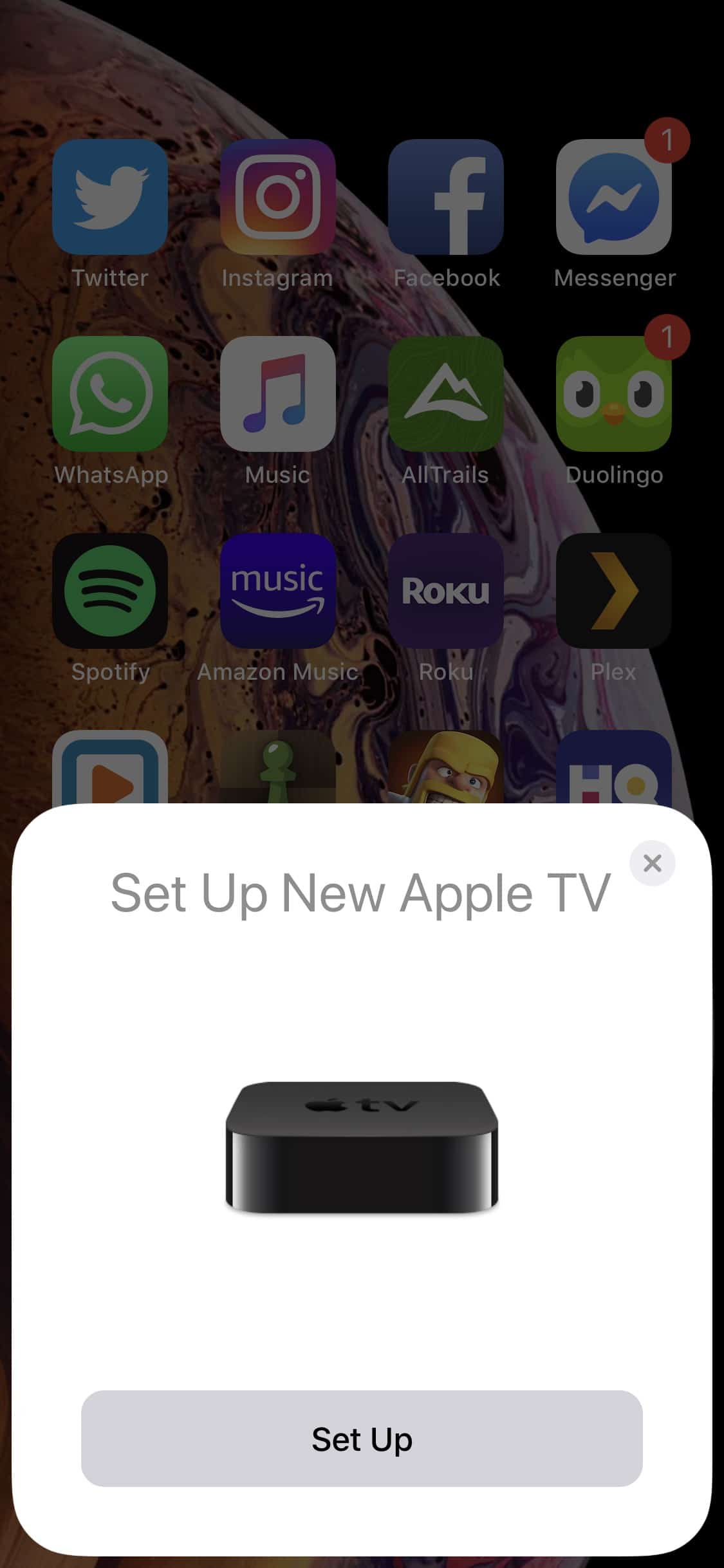 Setting up a new Apple TV 4K is easy — especially if you have an iOS device. If you own an iPhone or iPad, you can get your Apple TV device up and running just by putting your iOS device nearby and responding to a few prompts that pop up. It's pretty brilliant. In no time at all, I was looking at the Apple TV home screen. And it's a gorgeous home screen.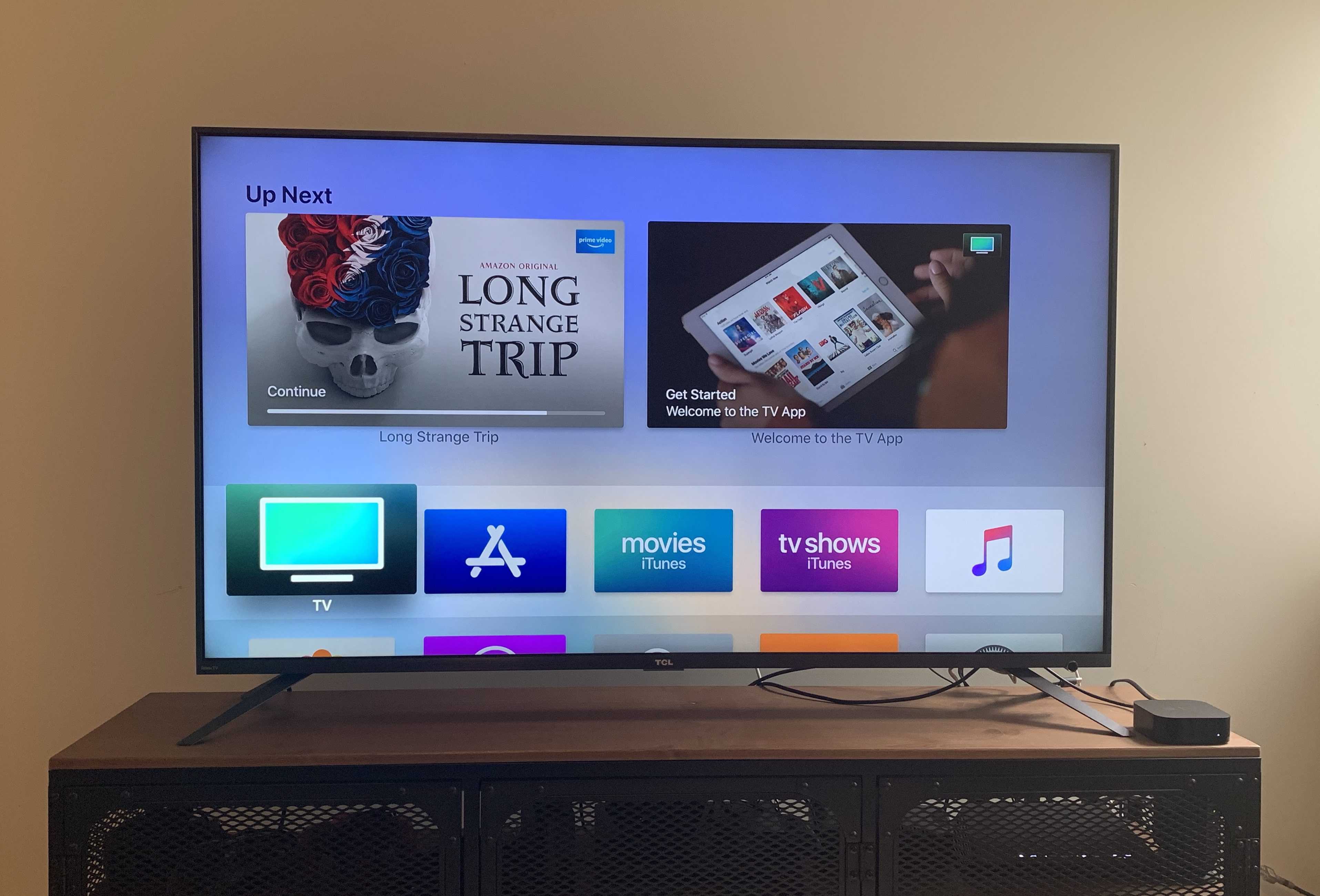 Apple's streaming platform is arguably the best one out there. Apple's streaming platform/operating system, tvOS, is simple and user-friendly in the same ways that Apple's mobile platform, iOS, is.
It's as easy to use as the famously user-friendly Roku platform — simpler, really, since the settings and Apple's App Store are both set into the same simple grid instead of into a Roku-style sidebar menu. There's just one main menu on Apple TV, and it's an aesthetically pleasing grid of icons. You add apps to your menu, select them when you want to watch them, and watch content within those apps. Above the grid, Apple TV displays shortcuts to things within the apps (e.g., hover over the Music app and you'll see shortcuts to recent albums). It's simple in an elegant way — the classy minimalist counterpart to Roku's large print, easy-to-read aesthetic.
The only minor wrinkle is Apple's TV app (that's what they call it — it's an app called "TV" that works on Apple devices, including the Apple TV 4K), which aggregates content from other apps under one roof and sort of acts like a streaming platform within a streaming platform. We'll talk more about that in a moment.
The Apple TV platform is awesome. Sure, most of the top streaming platforms are pretty competent at this point, but there are still subtle UX details that set the best ones apart. One of the most impactful areas, in my view, is login information: these platforms need your usernames and passwords for things like Netflix in order to let you use those apps, and typing complex passwords on a typical streaming device remote can be a pain. Lots of streaming platforms let you use your mobile device and a code to log in more quickly, but Apple offered two additional solutions, each of which worked great. One option was to use a nearby iOS device as a keyboard. There was no syncing or anything to worry about: the option just popped up unbidden on my iOS device screen.
The second option was to dictate passwords using voice controls. For those who don't mind saying their passwords out loud, this is a pretty quick and painless way to log into apps.
Speaking of the Siri-powered voice controls, they were great — but not perfect. Searching for apps seemed to give the Apple TV platform some trouble. A few times, I searched for popular supported apps and got no results ("Sorry, I couldn't find anything like that in the app store"). Oddly, the Apple TV was consistent in correctly interpreting what I was saying ("Hulu" or "HBO" would appear in text at the bottom of the screen) — it just couldn't retrieve the right page. I'm not sure what was causing the issue. After repeated attempts, my Apple TV 4K did eventually retrieve the app pages for Hulu and HBO.
Let's talk about the TV app.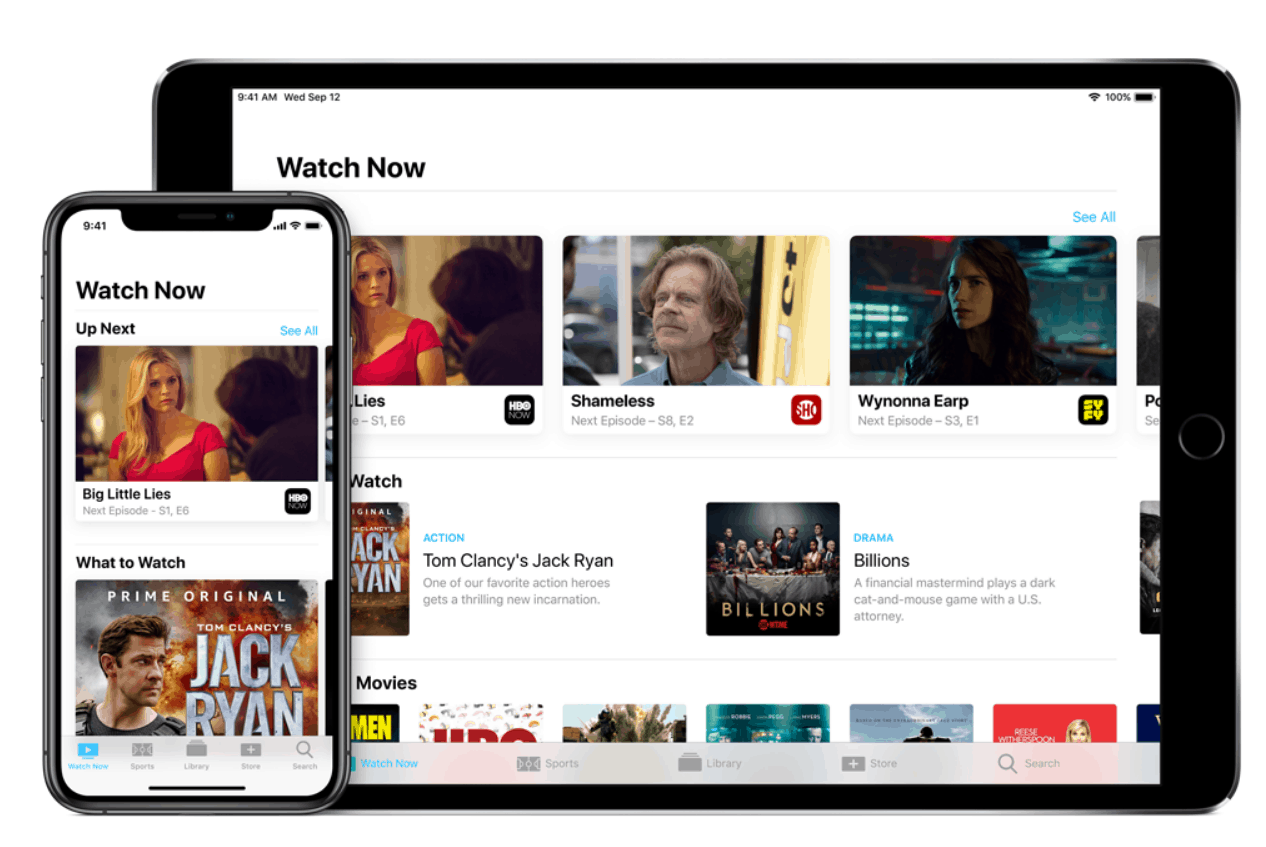 If used in the way Apple clearly intended, Apple's own TV app is a centerpiece of the Apple TV experience. The TV app brings content from multiple streaming services together in one app and syncs information across Apple devices. Put simply, the idea is this: most streaming platforms show you menus of apps, and those apps then offer menus of movies and TV shows. The TV app takes those movie and TV show menus and combines them, so that you're looking at what's available on Hulu, HBO Now, Showtime, and other streaming apps all at once.
You can still use the individual apps if you want to. There's a Hulu app for Apple TV, even though Hulu can also work within the TV app. And you can even agree to let Hulu share what you watch in the Hulu app with Apple, so that you can start a video in Hulu's and then finish it in the TV app.
The TV app doesn't feel particularly vital, but it does a decent job for what it is. Right now the focus is, understandably, on big apps like Hulu and HBO Now. But I could see "hubs" like the TV app (or Roku's Roku Channel, or the Amazon Video app's support for Amazon Channels subscriptions) becoming more important for smaller streaming services in the future. A niche service like Shudder, for instance, would seem to have more to gain from the TV app in terms of access and exposure than Hulu (or, of course, Netflix) ever could.
Streaming Quality
I had no issues at all streaming with my Apple TV 4K on Wi-Fi and wired connections. This is a powerful and effective streaming device.
I got crisp 4K and 1080p (depending on the app's capabilities) streaming. Load times were virtually nonexistent. The picture and audio quality were superb.
The streaming quality on the Apple TV 4K is pretty much perfect. It's not wildly better than a top-of-the-line device from Roku or Amazon, but there's a sliver of daylight between it and the mainstream competition. The Apple TV 4K is comparable in video streaming quality to the Nvidia Shield TV, which is impressive (the Nvidia Shield TV can also stream video games, which the Apple TV 4K cannot — see our Shield TV review for more details).
Price
With Nvidia Shield TV-like streaming quality and a streaming platform that rivals and sometimes exceeds Roku's, the Apple TV is arguably the best streaming device that money can buy. It's how much money it takes to buy the Apple TV 4K that's the problem.
An Apple TV 4K will cost you at least $179. That's for the 32 GB model — you can get the 64 GB model, which has the same specs in every area except for storage, for $199. That doesn't include tax, but it does include shipping: Apple sent me mine overnight (I'm in New York City, so your mileage may vary).
By contrast, Roku's top-of-the-line Roku Ultra is $99.99. (The Amazon Fire TV lineup doesn't really have a comparable product, but the Fire TV Stick 4K is $49.99 and the Fire TV-Echo smart speaker hybrid device, the Fire TV Cube, is $119.99. The Fire TV Recast is $229.99, but that device has a built-in OTA DVR. All prices are as of this writing.)
The Apple TV 4K is positioned at a super-premium price, but it's not really head and shoulders above the top-of-the-line offerings from competitors like Roku. In terms of specs and streaming quality, there's no way that there is $80 or more's worth of difference between an Apple TV 4K and a Roku Ultra. If you go with the Apple TV 4K, you'll definitely be paying a premium for Apple's design style and brand cachet.
Verdict
The Apple TV 4K is easily one of the best streaming devices available. It's arguably the very best. The platform is as simple and as pleasant to use as Roku's, but much more elegant. The app library is extensive and the streaming quality superb. There were minor drawbacks — I still think that the the touch pad is an unnecessary "perk" — but it's hard to come up with many meaningful complaints about this device. It's great! Only antennas seem difficult to combine with Apple TV devices, though there are workarounds to getting OTA TV on the screen (and, besides, you can still use a live TV streaming service instead of an antenna to stream local channels on an Apple TV).
If there's any issue with the Apple TV 4K, it's the price. While the Apple TV 4K may be better than the Roku Ultra, it is certainly not $80 to $100 better. It's a one-time expense on a device that should last you a few years, sure, but 80 bucks is 80 bucks!
For streamers to whom money is no object, the Apple TV 4K is a fantastic choice. To others, the decision will come down to their budget.