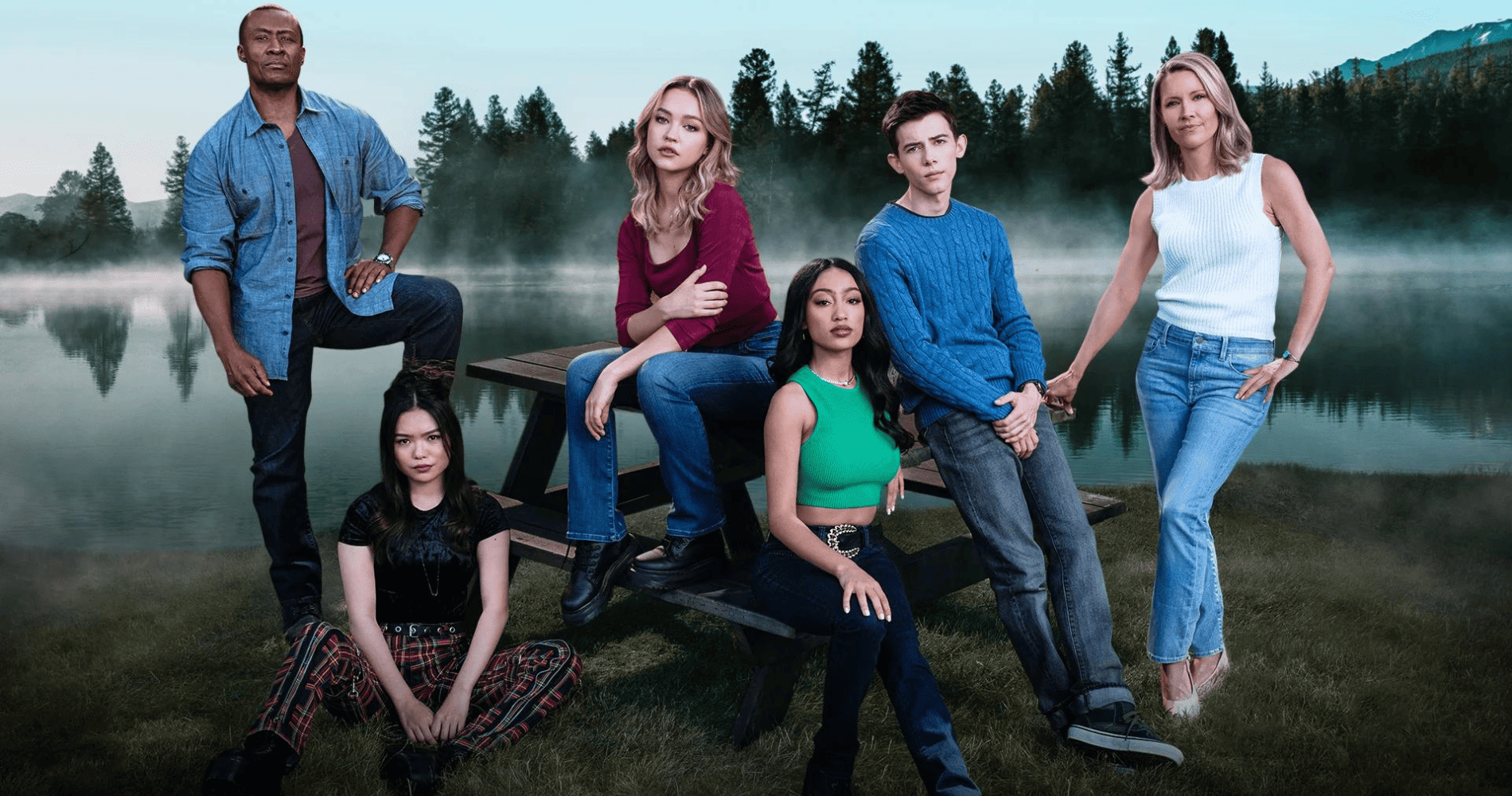 There was no show I was looking forward to more this summer than the sophomore season of "Cruel Summer." Executive producer Jessica Biel sold me on Season 1 with the on-point '90s teen drama teeming with mystery, nostalgia, themes of overcoming trauma, and clever twists. I'm the biggest "Cruel Summer" defender, and I wanted to love the second season. Unfortunately, it fell flatter than a popsicle stick. It's been a cruel summer, indeed.
Have you already watched "Cruel Summer" Season 2? I'm dying to know what marks you'd give the sophomore season, so drop a comment to share your grade.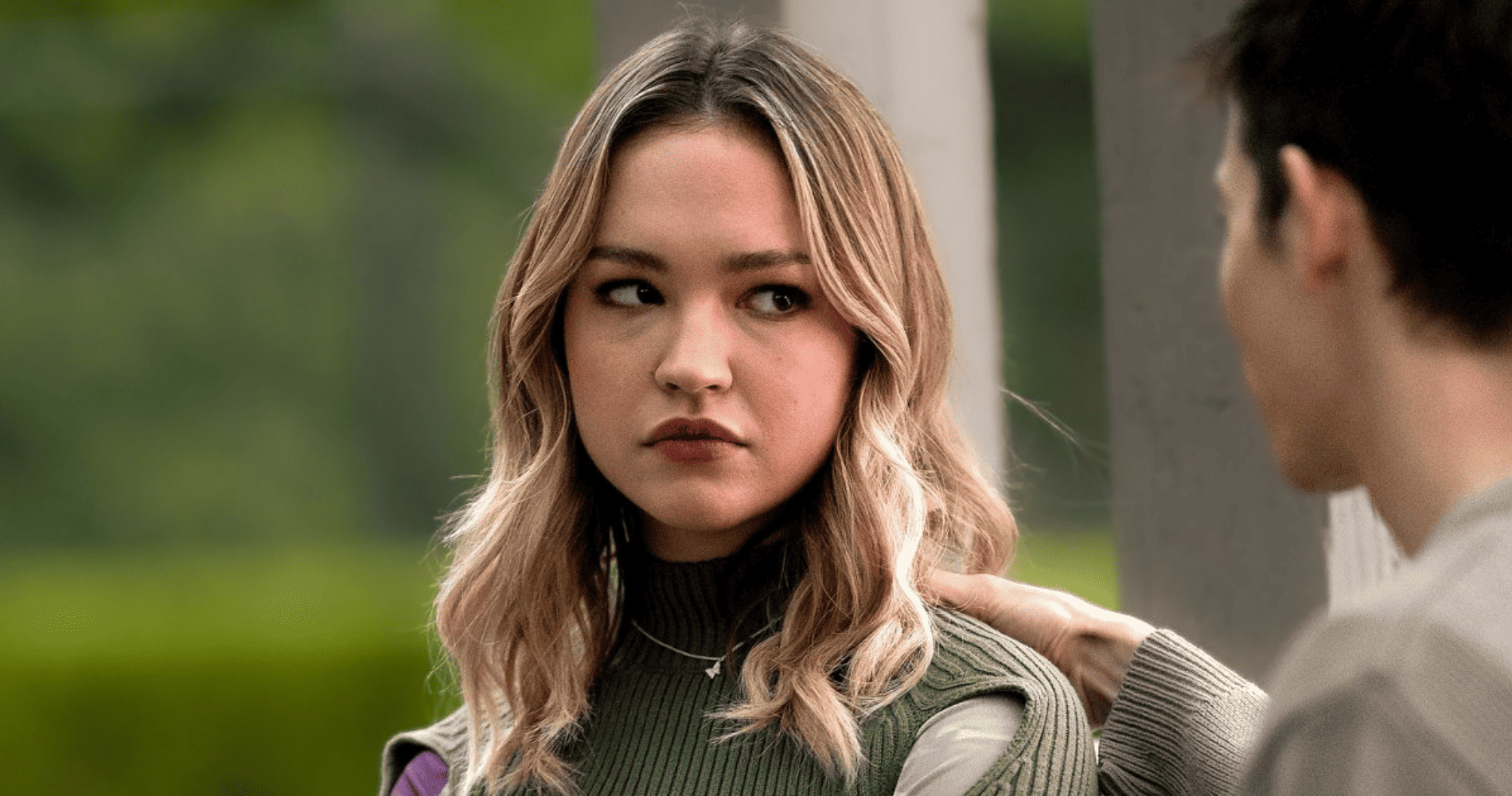 Despite the "Cruel Summer" high school gang heading into their senior year, the series has a major case of the sophomore slump. Season 1 drew a grade of 94 percent on the Rotten Tomatoes Tomatometer and an 80 percent average audience score. Color me shocked to see Season 2 ratings with an 82 percent Tomatometer ranking and an average audience score of 73 percent. Sorry, what? I fully expected to see it hovering closer to the 50 percent to 60 percent mark in both categories, but I was not surprised to see the plunging numbers from one season to the next.
Since it's an anthology show, there was an opportunity to come in with a fresh and compelling storyline, a new cast, and a fun Y2K perspective. Instead, it turned into one big missed opportunity.
I reviewed "Cruel Summer" early on in the season in my Watch THIS Wednesday post for the Yellowjackets Hive Podcast. I was desperate for it to turn into something exciting, and even tried to sell it to other viewers who also seemed on the fence.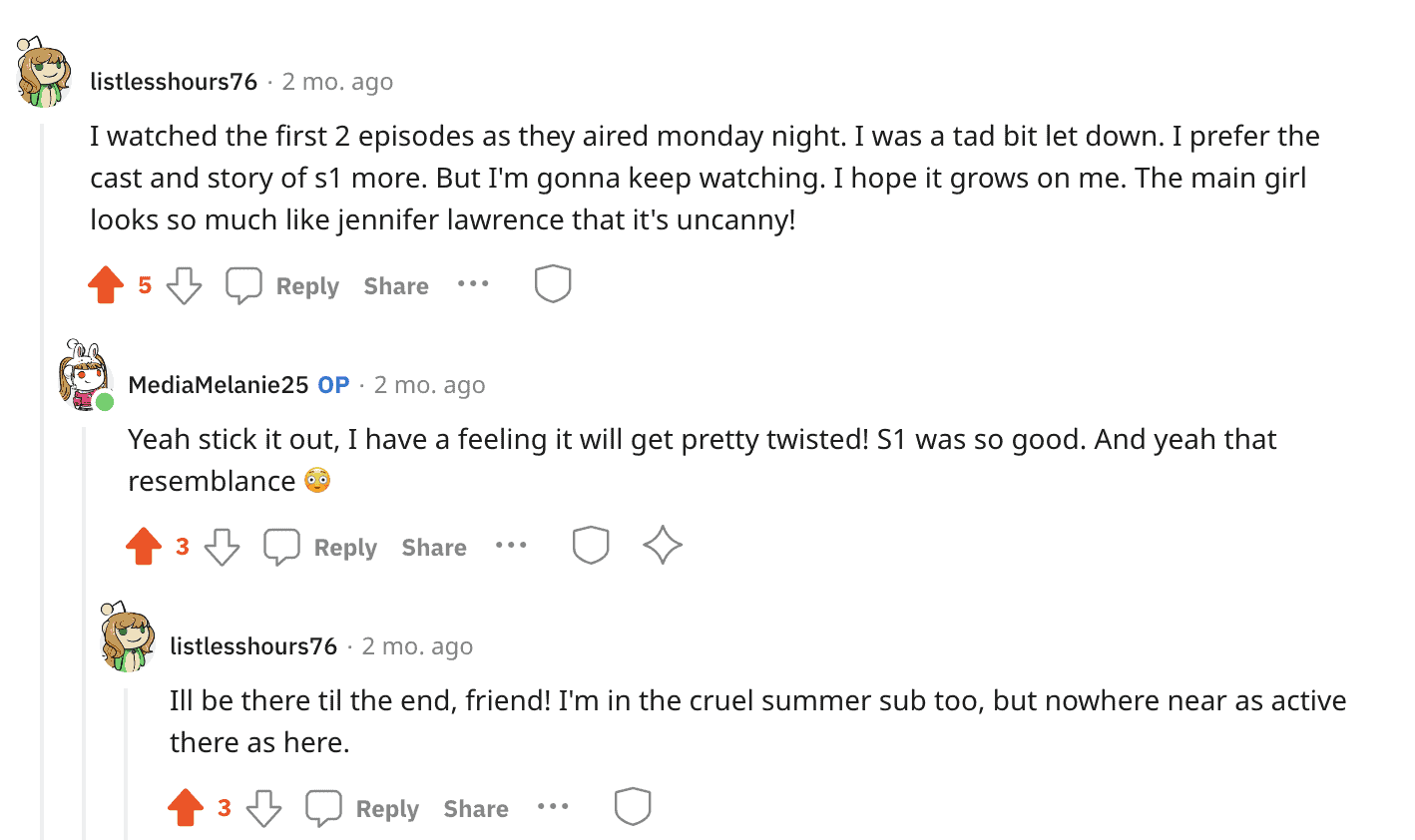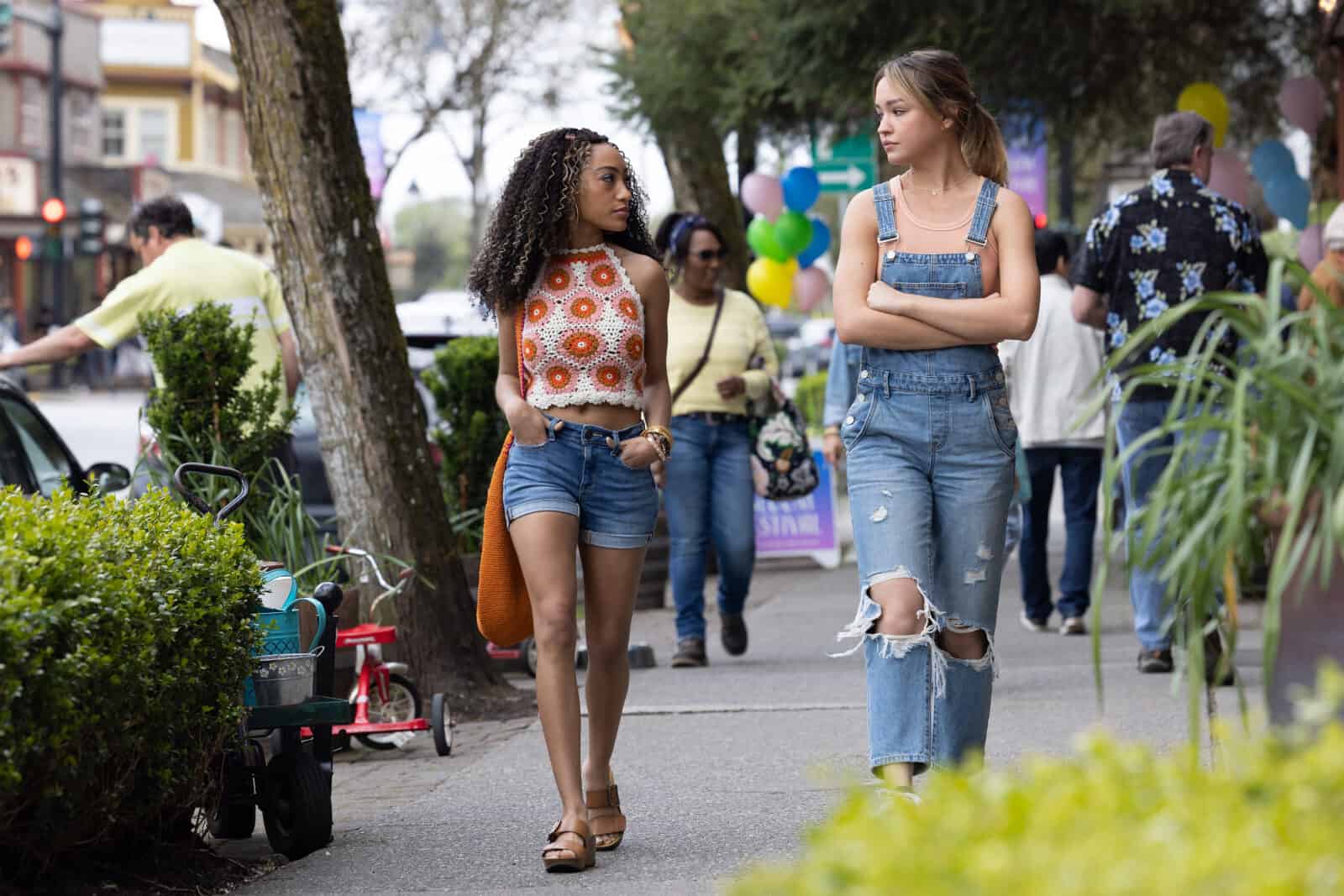 Report cards are in, and "Cruel Summer" nearly failed with a D+, at best, in chemistry. One of the biggest missteps this season is a lack of on-screen chemistry and poor casting. Megan Landry (Sadie Stanley), Isabella LaRue (Lexi Underwood), and Luke Chambers (Griffin Gluck) just don't have the depth to sell viewers on believable friendships or relationships. I never connected to their characters and, quite frankly, didn't really care about the sex tape or the whodunnit in general. "Stiff" and "surface level" are how I'd describe their vibe. Even the supporting cast feels low-energy and doesn't share the connection to evoke a positive — or any — response from viewers.
The Miseducation of Multiple Timelines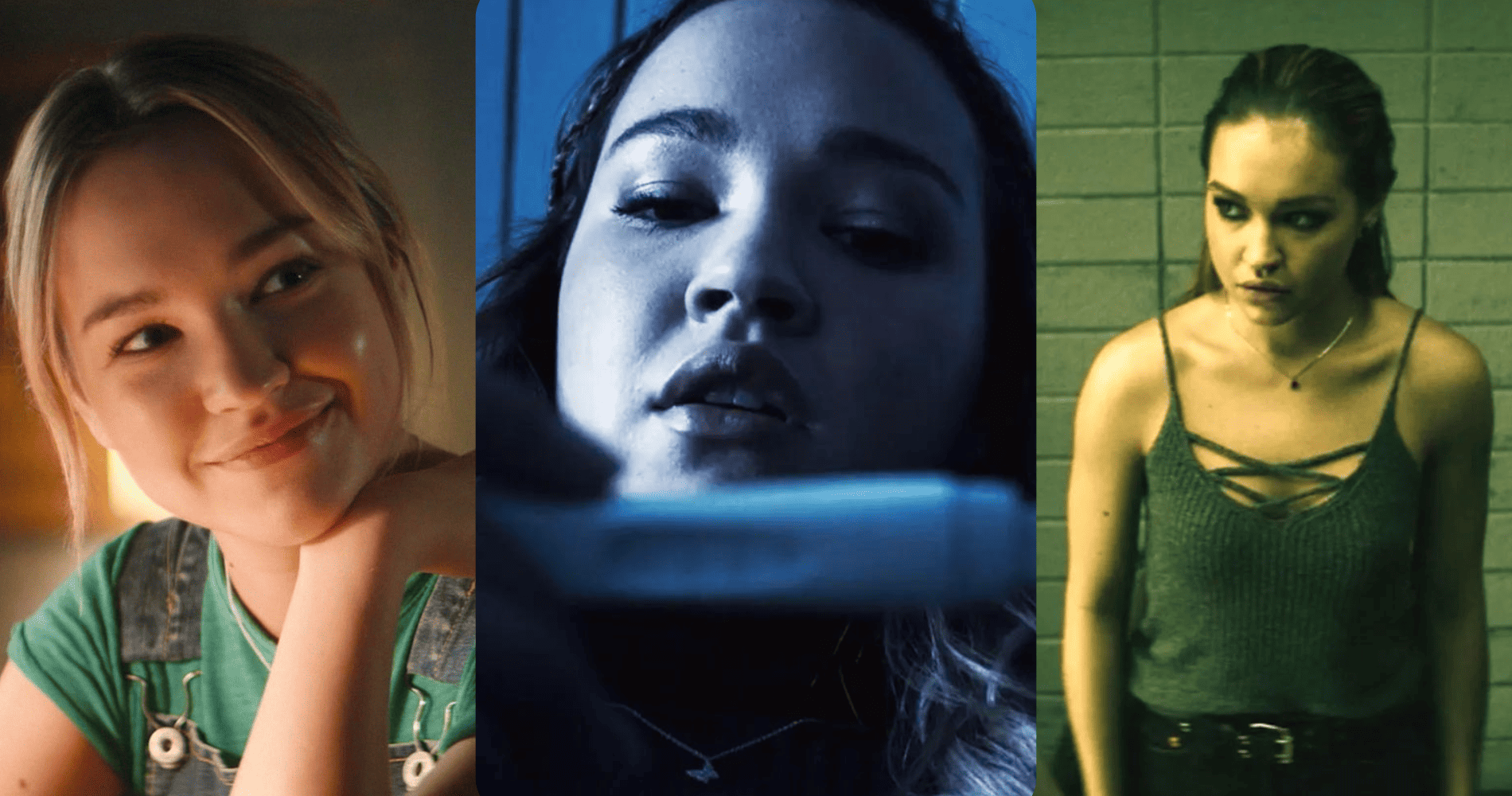 It's an art to masterfully incorporate multiple timelines into a series. Season 1 nailed it by bouncing between three of them, and I thought it would work equally as well for the second season. The three timelines in Season 2, however, felt too jumpy and disconnected. Despite using camera filters to differentiate each of them, which can be an effective device, the execution didn't flow with the storyline.
One prevalent similarity between the two seasons is the lead character's transformation from all-American girl to goth as they progressed. The formula worked well with Jeannette (Chiara Aurelia) in Season 1 because it was an impactful method to convey the character's spiraling journey. It felt redundant using the same formula on Megan in the second season, and it didn't translate as well as it did for Jeanette.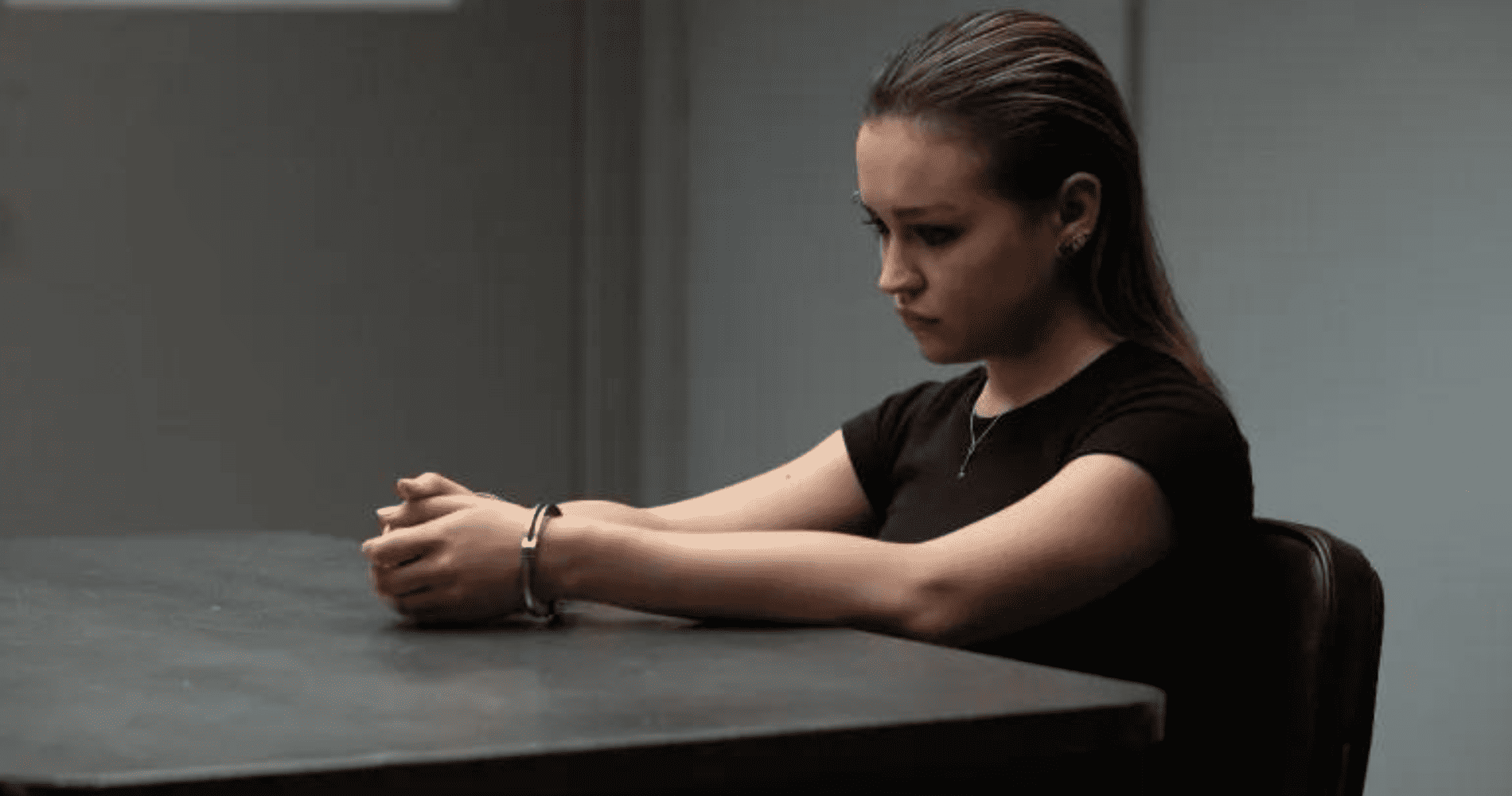 After watching the season finale, I at least felt some level of closure with the way it all turned out. The final twists weren't shocking, but they finally provided some excitement and a small payoff for struggling through all 10 episodes. The words that came to mind in the final moments of the final episode were "too little, too late." I could have used more of a mini-twist about halfway through the season to keep me more engaged, but they instead waited for the final 20 minutes of the season for the long-awaited plot reveal.
I'll be surprised if we see a third season after this Dumpster fire, but who knows? If given the opportunity, perhaps they'll make some adjustments to bring back the feel of Season 1. My recommendation would be to scratch the third timeline unless absolutely necessary, bring in a livelier cast, and write more compelling storylines that don't feel so one-dimensional.
If you loved "Cruel Summer" Season 1, I'm here to save you the trouble: Don't bother wasting your time or energy on the second season. Google it and get the summary, but don't waste your time when there are so many better shows out there. With the anthology format, you're not missing out on continuing storylines from Season 1, but you will be avoiding disappointment.
If you haven't yet watched Season 1, go for it! It's worth the watch. I can't make the same endorsement for Season 2 though. It's forgettable and lacks the same shock factor delivered in the first season.