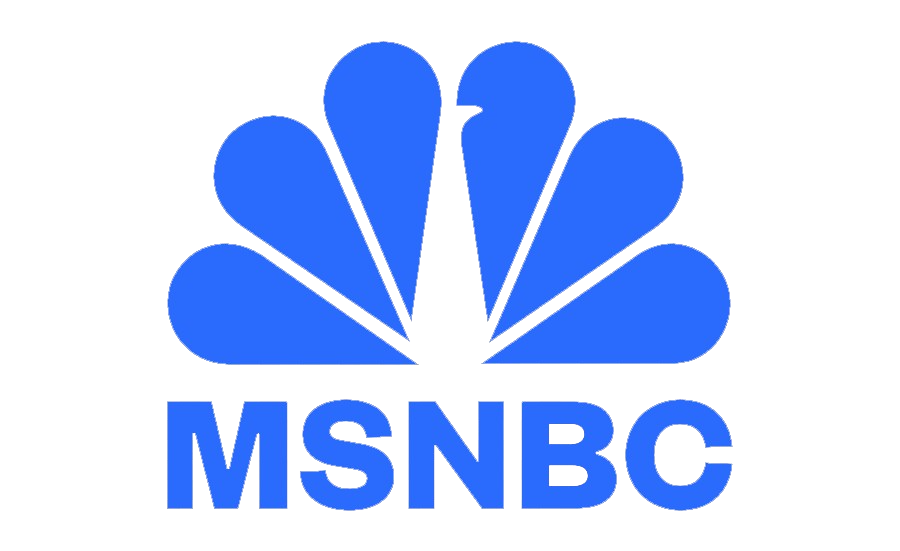 MSNBC is NBC's politics channel, and it's a great place to tune in for congressional goings-on, Supreme Court decisions, and world events. That's the kind of live political coverage you can't find on Netflix. So you've cut the cord, but that doesn't mean you've also cut off your ability to watch MSNBC and other channels you love. You've got options and we're here to show them to you below.
How to Watch MSNBC Without Cable
Your best bet for watching MSNBC without cable is a skinny bundle. A skinny bundle is similar to cable in a lot of ways: It offers live broadcasts of network channels; you can flip through channels just like you did with traditional TV; and with some streaming services, you can record shows to watch later. As the name suggests, a skinny bundle is a little more trim around the waist than its legacy counterpart. Best of all, skinny bundles aren't the only things that are slimmed down relative to cable; the prices are too. Here's all your options for watching MSNBC without cable:
Can I Watch MSNBC on Roku, Fire TV, Apple TV, or Chromecast?
You can watch MSNBC in loads of places, including on devices like Roku, Fire TV, Apple TV, and Chromecast. Why limit yourself to watching MSNBC on one kind of device if you don't have to?
Most Popular Shows on MSNBC
Before you dive into MSNBC, you'll probably want a general idea of what's hot to watch. Below are top shows to catch while you're on MSNBC:
"The Rachel Maddow Show"
"Morning Joe"
"Deadline: White House With Nicole Wallace"
"The Beat With Ari Melber"
"The ReidOut With Joy Reid"
More to Stream for Fans of MSNBC
Understandably, you may get bored of MSNBC after a while, so if you're looking for similar content from another channel, we've got you covered.
CNN is one alternative for people who like MSNBC. As one of the pioneers of cable news, CNN changed the way people follow the news. From "Anderson Cooper 360" to  "Declassified," you can watch these CNN shows without cable.
We know people who watch Fox News and people who watch MSNBC may be far away from each other on the political spectrum, but there's always value in seeing how different outlets report on the same news events. For more, read our guide to watching Fox News without cable.
We also suggest PBS, home to essential news programs like "PBS NewsHour." In most cases, viewers can get a livestream of PBS with a TV antenna since PBS is a network that broadcasts over the air. But you can enjoy PBS without cable and tune into its news team.