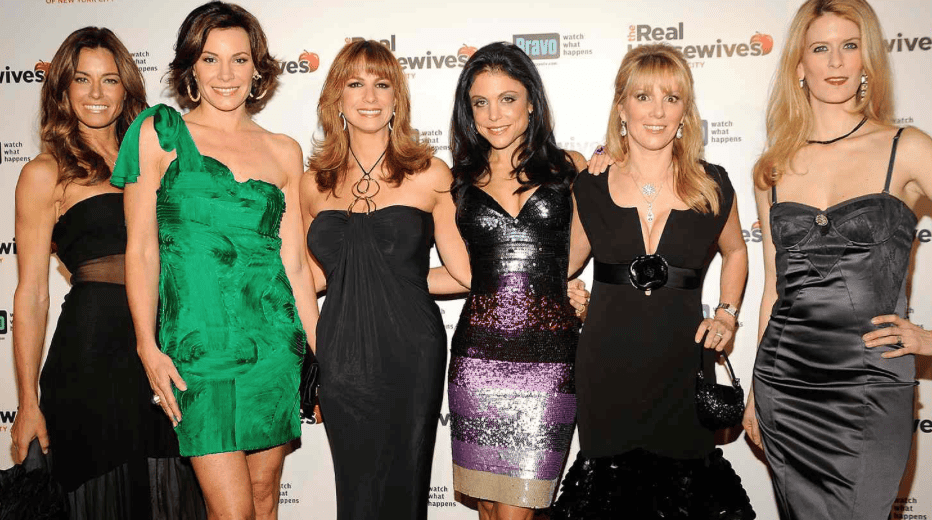 Earlier this year, when rumors circulated that "The Real Housewives of New York" (RHONY) was getting a complete makeover due to sluggish ratings, fans were sad and disappointed to see some of their favorite ladies go. Then the network teased something unprecedented: a completely revamped RHONY with an all-new cast, but also the launch of "RHONY Legacy," a new reality TV show featuring fan favorites from the show's 13 memorable seasons.
This was a compromise long-time viewers could accept — but unfortunately, it didn't pan out. In the end, Bravo simply recast its hit franchise with some new fabulous ladies living in the Big Apple. While we're excited to get to know them, we can't help but shed a tear for the OGs. We're here to pay tribute to some of their most iconic moments on the small screen.
'Sun, Sand and Psychosis' — Season 3, Episode 12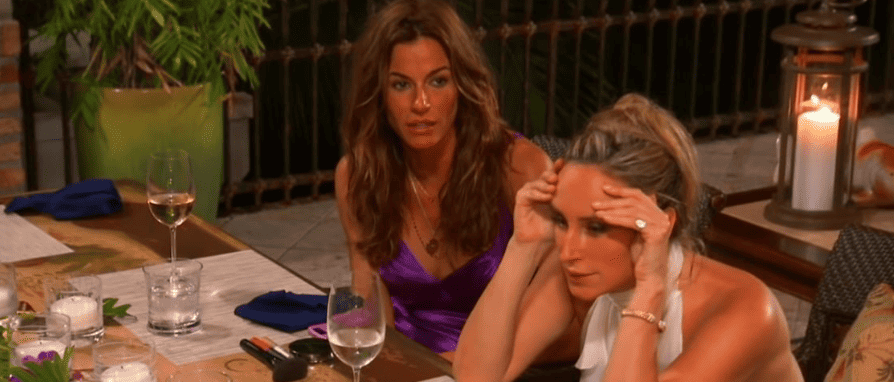 The group trip is one of the hallmarks of "The Real Housewives" apparatus. Every season, the cast travels to an exciting destination where the stress of traveling compounds with the usual drama to deliver unavoidable chaos. From fighting over room assignments to having one too many drinks while on vacation, the trip is the perfect recipe for disaster.
One of RHONY's most legendary group trips is when they visit the U.S. Virgin Islands in Season 3. Kelly Killoren Bensimon, who was the voice of reason on the show up until this point, completely loses her mind while on the trip and goes berserk on Bethenny Frankel. It's hard to summarize Bensimon's tirade unless you've seen the episode because it doesn't make sense at all, and that's exactly the point. Poor Kelly was really out of it, so much so that production ended up taking her home before the trip officially ended.
'Hairy Mess' — Season 4, Episode 3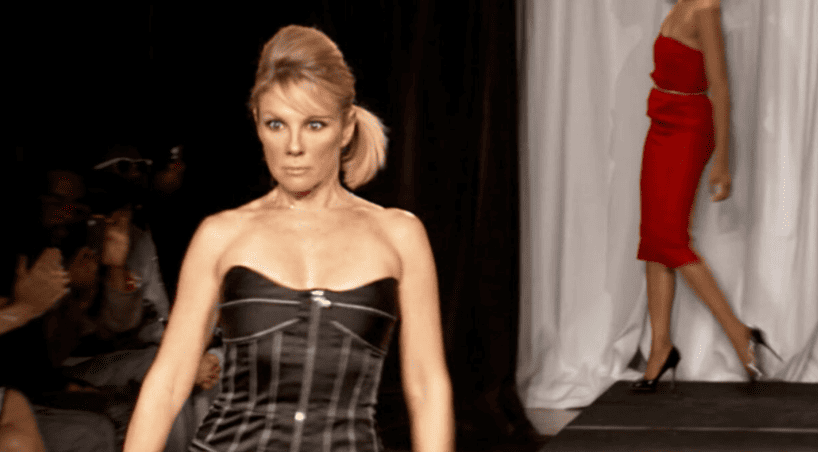 There would be no RHONY without Ramona Singer, one of the best reality TV icons to ever do it. While she can be extremely alienating and off-putting with her nasty comments, there's no denying the woman made good TV. She also arguably delivers one of her best moments early in Season 4, when she decides to walk the runway for Brooklyn Fashion Week.
What makes this moment so unforgettable is that Ramona is completely serious. She walks down the runway attempting to smize but instead gives a bizarre, puzzling stare with her eyes wide open. This leads fellow castmate Jill Zarin to burst out laughing and declare that she looks like an alien. True to herself, though, Ramona is completely unaware. Not being mindful of how she comes across is precisely what makes her so entertaining. She really has no filter.
'Requiem for a Poodle' — Season 6, Episode 12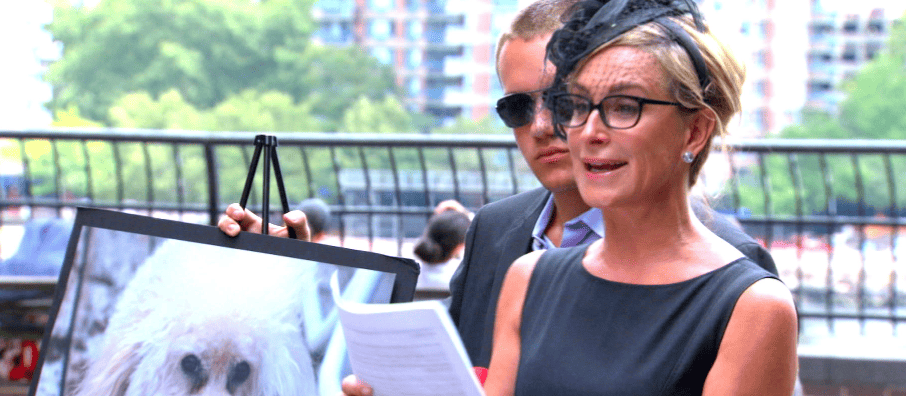 No entry could be more befitting for this article than Sonja Morgan's extravagant funeral for her dog, Millou. The beloved mini poodle often appeared on the show sporting dashing outfits and haircuts. A natural blonde by birth, Millou sometimes also appeared in eye-catching red fur — who knew you could dye a dog's hair? Leave it to the ladies of RHONY to accessorize even their ultimate accessories – dogs that double as props to the perfect outfit.
While this moment in TV history sounds over the top, there's something strangely down-to-earth about it. Sure, most people don't have black-tie funerals for their dogs, but almost everyone can empathize with the mourning of a pet — especially one like Millou, who kept Sonja company for 18 years. That's the magic of the original RHONY show: The ladies seemed very far removed from their decadence and wealth, but at the same time, they seemed like one of us.
'The Last Leg' — Season 6, Episode 20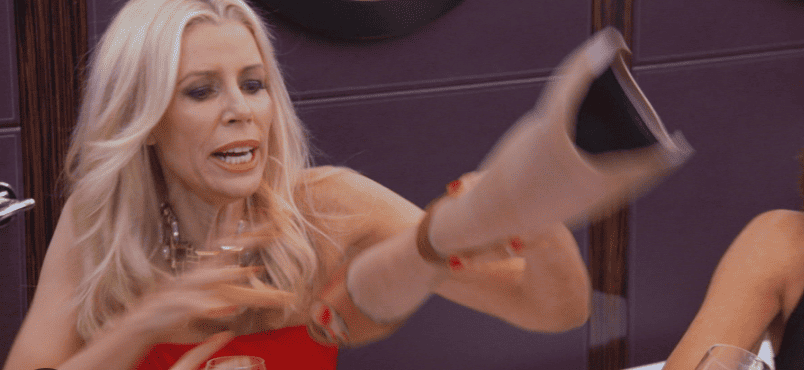 Seasons 6 through 9 are the Golden Years of the RHONY universe, so it's no surprise that some of its most memorable moments come from this rich time (pun intended). Later in Season 6, things come to a boiling point when Aviva Drescher gets frustrated with certain cast members and throws her prosthetic leg onto the table, declaring that "The only thing that's fake about me is this!"
Dinners are a particularly fraught activity for the Housewives, including those in other franchises. Whether we're talking about Teresa Giudice's infamous table flip in New Jersey, or the epic fight between Kim Richards and Lisa Rinna while on a trip to the Netherlands, you just can't sit these ladies together. For all their money and etiquette, it seems like some of them skipped basic lessons on table manners.
'December: Berkshires County' — Season 8, Episode 9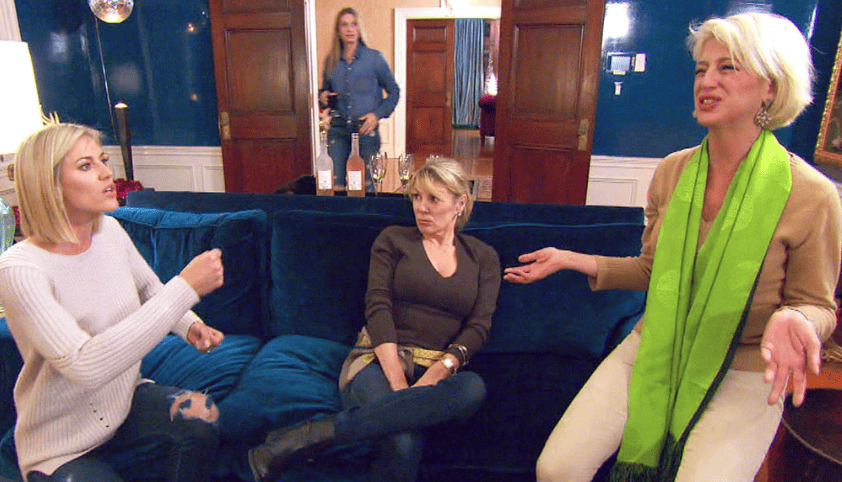 "The Real Housewives" franchise is premised on the idea that the lifestyle of the 1 percent is entertaining and makes for a good show. Dorinda Medley breathes life into that kind of project. When she joined the series in Season 7, she brought not only a jovial, easy-going attitude, but also some very deep pockets — exactly the content that lured us in the first place.
When she decided to host the ladies for the holidays at Bluestone Manor, her glorious estate up in the Berkshires, we caught a glimpse of the aspirational life. Dorinda's weekend home is beautifully decorated and stands out in a crowded competition — which is saying something considering where the rest of the cast lives. What makes Dorinda and her home so special is that she's not ostentatious about wealth. She retains an allure and splendor that is hard to come by; exactly the essence behind "The Real Housewives."
'Part Two' — Season 10, Series Reunion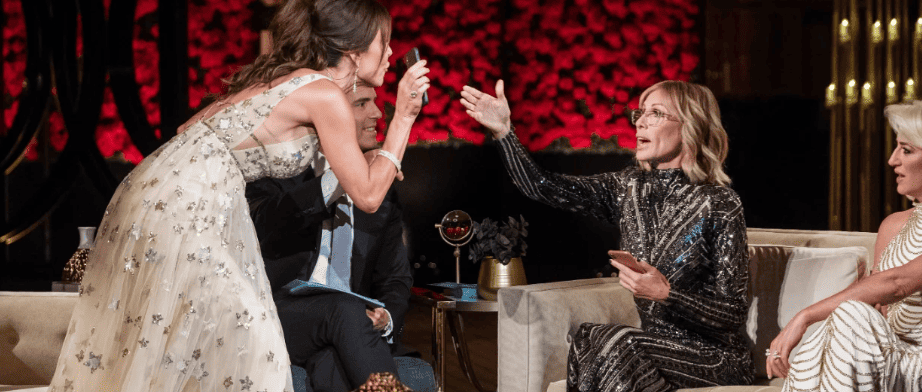 Another notable element of the series, and reality TV overall, is the reunion episode(s) capping a long and tumultuous season. While technically this is supposed to be an opportunity for cast members to reflect and make up for the issues that saddled them across episodes, it usually ends up being a rehashing of the same old problems and fights, ultimately making things worse. Take, for example, the Series Reunion at the end of Season 10.
A lot went down during that reunion, but one of the biggest moments of the night was when Bethenny and Carole Radziwill went at it with each other, swapping petty insults and even getting teary-eyed. This was particularly painful to watch, as we had seen the two women meet earlier in the series and develop a real, beautiful friendship that tragically unraveled. Even worse, the crux of their fight seemed to be miscommunication, which, of course, was made worse by the tabloid rumor mill.
Despite the artifice and theatricality of a show like RHONY, the show also has very human and raw moments that make it unexpectedly authentic.